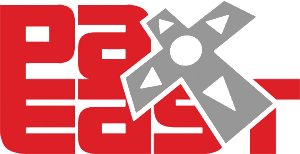 Take This is pleased to announce it will be continuing its association with PAX at PAX East 2014, with a presentation on speaking to others about mental health, a dedicated "AFK Room" for attendees needing to take a break from the show and a program specifically designed to help PAX East's volunteer "Enforcers" with recognizing and assisting attendees in need.
Take This has been working in earnest with PAX since the Fall of 2013 to identify ways the Take This message of increasing awareness, education and empathy for those suffering from emotional issues might benefit the PAX audience. As a part of this collaboration, Take This has helped create an educational curriculum specifically tailored for the PAX volunteer "Enforcers" at PAX East. Take This will be consulting with and counseling the Enforcers prior to the event and will be on-site during show to help ensure that those who are struggling with emotional issues can get to the help that they need.
In addition, Take This will be staffing its own room at PAX East. Dubbed the "Take This AFK Room," it will be a place for attendees to take a break from the show if they are feeling overwhelmed or anxious. The AFK room will be staffed with Take This-certified mental health care clinicians and volunteers who can assist those who are struggling or their families and friends with finding the help that they need, and provide information and resources for how to address emotional issues.
The Take This panel will also be returning to PAX East, with a twist. "But I'm Not Crazy!" will address the stigma of mental illness and provide tools for how to find help or help others who may need it through role play and sharing of experiences. The panel will be moderated by Take This founders Russ Pitts and Susan Arendt and vice president Mark Kline Psy.D, and will feature speakers Sean Baptiste from Firehose Games and Mitch Dyer from IGN. "But I'm Not Crazy!" will be at 12:30pm ET on Friday, April 11 in the Arachnid Theater.
"PAX and PAX East have been a huge part of the success of Take This in being able to reach those who need help dealing with mental health issues in the greater video gaming community," said Pitts. "It's an honor to be able to return to the show in an expanded role, and to hopefully help more people and spread more awareness about these very important issues."
PAX East 2014 will be held April 11 – 13 at the Boston Convention and Exhibition Center in South Boston.
For more details, please visit the PAX East website:  east.paxsite.com