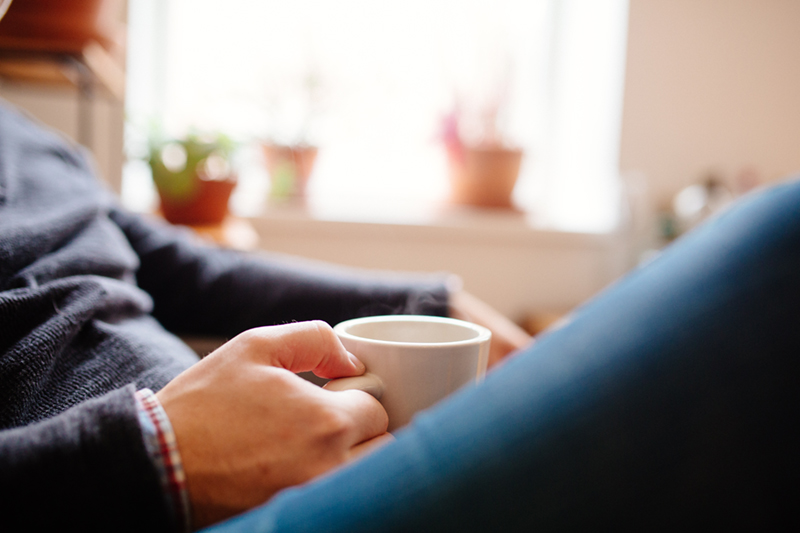 When you're depressed or dealing with other serious health issues, it can be difficult to think about taking care of yourself. Depression won't be solved by going for a walk or taking a shower, after all.
But self care isn't an all-or-nothing practice. It's okay if you can't feel perfectly healthy – you still might be able to feel a little better. We all have techniques to help us through difficult times. Practicing self care just means taking the healthier of those techniques and applying them when they're needed. That can be as simple as eating when you need food and sleeping when you need rest.
Keeping track of those needs may be a challenge, especially when you're depressed, but you don't have to manage it alone. Writer Jace Harr created a resource to help people who struggle with self care or deal with executive dysfunction: an interactive flow chart that walks you through a basic self-care routine. It looks like a game – it's even built on Twine, a popular game-development tool – but the only goal is to improve your current physical and emotional well-being.
Set aside some time–maybe an hour total- to allow yourself to work through each step. Don't rush or skip ahead–just follow the directions. Self care is important, and you deserve to devote some time to it.
The guide asks questions about things like whether you've eaten, taken any medication you need to take, and done what you can to deal with any physical discomfort. If you haven't, the advice it offers accounts for the added difficulty of taking care of yourself when you're depressed – it doesn't demand much, and it's designed to let you take as much time as you need. It also delves into the emotions that might be troubling you and suggests activities that might help.
Whether you feel bad now or you want to keep yourself from feeling as bad in the future, it can be good to have a resource like this on hand. Self-care resources aren't replacements for professional mental health care, but they're great for finding the ways that your daily routine can help you feel better.