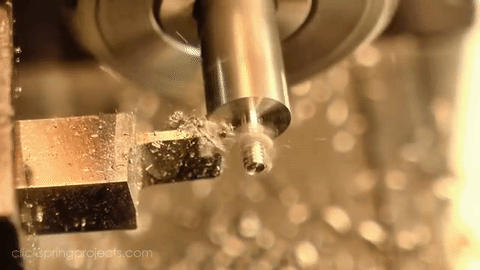 Clickspring is one of the wonders of the Internet: a YouTube channel dedicated entirely to creating intricate devices in a home machine shop. Not the sort of thing most people would actively seek out, until you sit down to watch a few seconds of screws being machined. That's when you wind up stepping away hours later, having watched an entire clock be brought into being from scratch.
Chris from Clickspring makes the process utterly hypnotic. Over the course of this 15-video series, he creates the pieces of what will eventually become a skeleton clock. Along the way, he builds each pinion, gear and screw. For ten minutes, you can watch him make, polish and blue a set of bezel screws, and it's both an engrossing and surprisingly gorgeous process.
This is the 11th video in the series, so if you don't want any clock-making spoilers, you may want to head back to the start.
[Via BoingBoing]