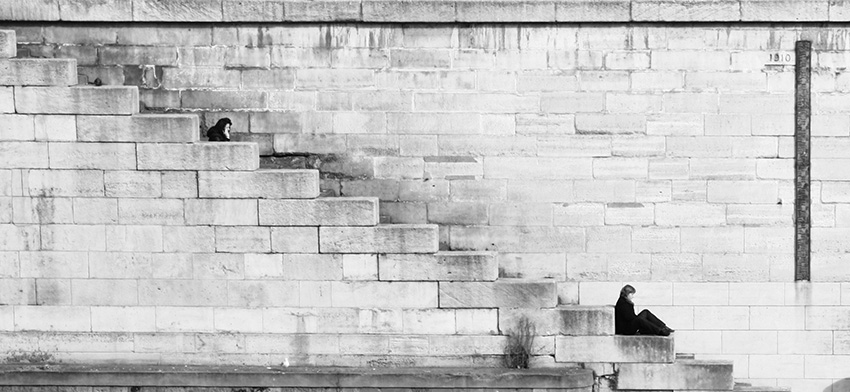 Image Credit: Elisabetta Foco
If you want to overcome social anxiety, it turns out kindness may be the key. Not the kindness others bestow on you, though. The kindness you share with others.
That's according to a study recently published in Motivation and Emotion. The study, led by two psychologists at the University of British Columbia, examined the connection between acts of kindness and social anxiety. Socially anxious undergrads were asked to undertake one of three tasks: keep a journal, take part in social situations, or perform acts of kindness.
The Independent reported the results:
Jennifer Trew and Lynn Alden described their study of 115 socially anxious college students. The two researchers divided their subjects into three groups. The first group was asked to engage in three acts of kindness a day, two days a week, over a period of four weeks. Examples of acts of kindness by the participants included washing a roommate's dishes, mowing a neighbor's lawn and donating to charity.

The second group was asked to insert themselves into, or expose themselves to, social situations, also over a four-week span. These situations included asking a stranger for the time, talking with a neighbor, and asking another person to lunch. Subjects were also instructed to do deep-breathing exercises beforehand to make their tasks easier to perform.

The third group, the control, was asked merely to keep a diary of personal events.

The results: The first group, who engaged in acts of kindness, "experienced a greater overall reduction in avoidance goals." That is, they experienced fewer instances of avoiding social situations because of their fear of rejection or conflict.
Simple acts of kindness are low-risk activities, and we may already do them with relatively little thought. There isn't much time to worry about whether or not you'll hold the door for someone or thank your bus driver. As it turns out, those little moments of connection might be enough to help inure us to bigger social encounters.
They also make everyone's days a little brighter, so there's really no way to lose.