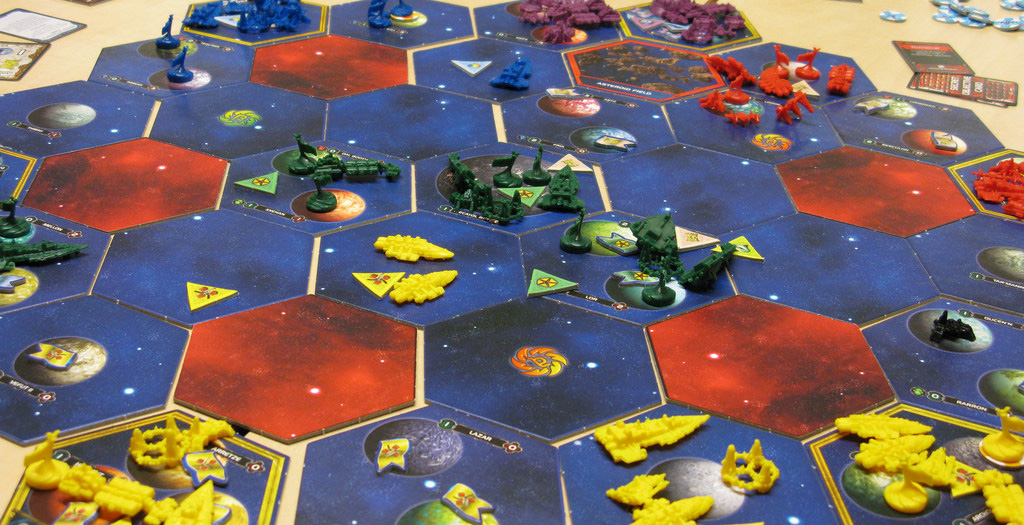 flickr photo shared by Òscar Vilaplana under a Creative Commons ( BY-SA ) license
Over at Ars Technica, writer Laurence Kirkby shares the story of how a love of board games gave him a reason to go on living when he couldn't find much else to hang onto.
[font_text link="" icon="star" color="dark" size="small" border="off" spin="off"]Content warning: discussion of suicide and self-harm. [/font_text]
Twilight Imperium is infamous for length and complexity, and my brother didn't even know the basic rules. His explanation took over two hours as we checked and re-checked every paragraph, backtracking time and again through a rules labyrinth from which we could not escape. To make matters worse, my dad—the engineer and endless pedant—kept asking about every permeation of every rule until, in order to not go totally berserk, I started singing Christmas carols in my head and making my ships do dance routines across the table.

After three hours, we got the board set up. In another hour and a half, we finished round one. Half an hour later came dinner, and we had to stop playing and clear the table.

Though I had just been marched through some board-game circle of hell, I found—magically—that this was actually the most fun I had experienced in years. (Which tells you exactly how low things were for me at that point.)

Terrible as that experience had been, the fire of a strange new interest had been kindled.

Twilight Imperium was only a starting point for Kirkby. From there, he embraced his passion for complex board games. He found games that let him rely on the safety net of carefully laid-out rules. He went out to meet people with similar interests and began to make new friends.
Eventually, in all of that, he realized that he wanted to keep living–and there's no more important success than that.