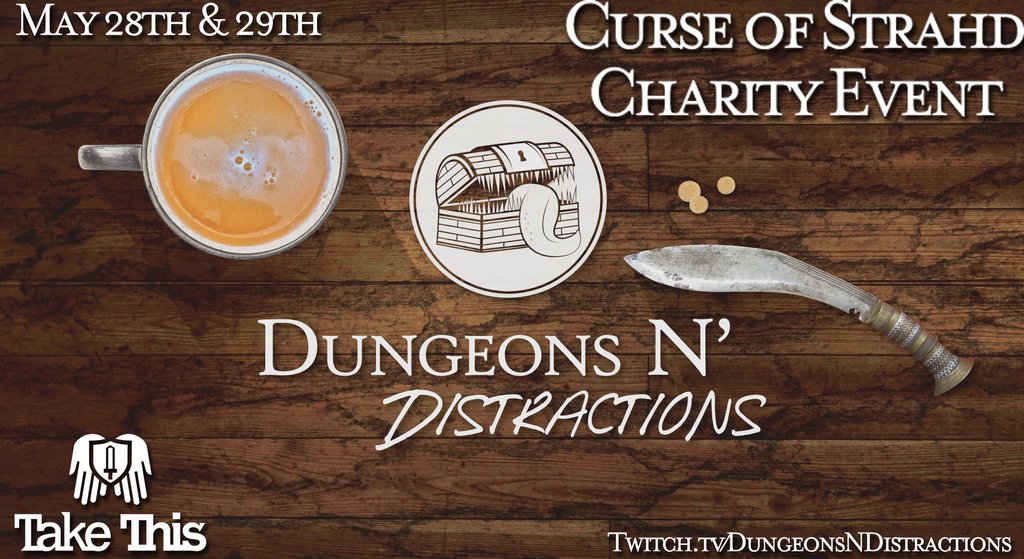 Over the weekend, the brave folks at Dungeons N' Distractions will be streaming their run through The Curse of Strahd, a horror-filled adventure module for Dungeons & Dragons. While they play, they've kindly decided to raise funds for Take This.
To help the players through a punishing adventure, viewers can donate to send them health potions, mundane gear, and magical weapons and armor. If the party falls, generous viewers can donate to bless them with health and revival – and even more generous, evil-aligned viewers can donate to sic Strahd upon them.
It sounds like a ton of fun, so tune in tomorrow starting at 10 a.m. EDT, and when they pick up again on Sunday, also at 10.