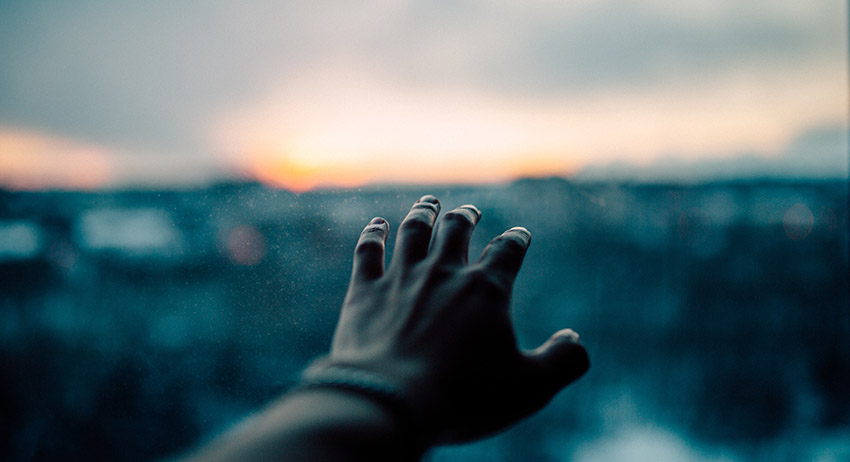 After last night's tragedy in Orlando, many of us are reeling. We're devastated, we're angry, and we're reacting — and naturally, we're not always taking time to consider the nuances of what we're saying, because nuance feels particularly worthless at a time like this. But seeing the outpourings of grief, argument, and blame in the places where we gather with friends for comfort can be stressful. If you're feeling overwhelmed, frustrated, or lost, we can offer this advice:
First, keep in mind that on social media, everything is at the same volume. Every whisper is a shout, even from voices that don't deserve your attention. And when we're emotionally affected, those voices get harder to filter out. Take a break now and then. Recalibrate your sensors.
Also, bad news can trigger grieving even in people not directly affected. That's normal. We all see ourselves differently, and some us might take the news of bad events harder than others might. Be kind and supportive to those who are grieving. Understand that we all cope differently. Being a friend means being OK with not understanding, but being supportive anyway.
Finally, remember that love breeds hope, and hope is a most powerful force for healing mental wounds. If you can, consider spreading love to those around you. Foster hope, not hate. Be a force for good. You might be surprised by how such a small thing can have such a large impact.
If the weight of your grief feels like too much to carry right now, our clinical director, Dr. Raffael Boccamazzo, offers these recommendations:
Acknowledge Your Feelings
Let's be clear, there is no "right" way to feel when one is grieving. Some people feel anger. Some feel intense sadness. Some people feel numb. Some feel disbelief. On their own, emotions are okay, whatever they are. They are only present to indicate something. It's often easiest to think of grief as a process than a single emotion.
Any Emotion Can Overwhelm
It doesn't matter what emotion it is, they can all be turned up to 11 and overwhelm us. The trick is recognizing when you are overwhelmed by them. Can you think about anything else? Can you focus on the task you are supposed to be doing? Are you eating regularly? Are you able to work? Are people reacting to you differently than they ordinarily do? Are you reacting to others differently than you ordinarily do? Any of these can be potential signs that you might be overwhelmed.
Seek Help When You Need It
This doesn't necessarily mean therapy, though that can be really helpful. What this means is that we all need help from time to time, and when we grieve, help and support can be powerful symbols of hope and a ward against loneliness. There's no shame in needing help, and no honor is shunning it when help is necessary. It's a sign of bravery to seek it. Help can mean friends, family, social and religious groups, teammates, co-workers, neighbors, pets, or anyone who brings you strength and comfort.
Be Kind and Compassionate to Yourself and Others
You need strength to grieve. Eat. Sleep. Do all the things you need to do to take care of yourself in a healthy way. Additionally, just like with the emotions we feel, there's no one amount of time that is "right" in its length to feel grief. We all do this process differently. Be kind to yourself about that, but also extend that kindness and compassion to others, as they may grieve very differently than you.
Seek Hope, and Give It When You Can
Sometimes we might be too overwhelmed to see hope, but sometimes it comes shining through in unexpected ways, like a stranger helping us pick up spilled oranges at the grocery store, or a person offering us a spare seat on the bus when we thought it was full. Recognize the hope in others' actions, and, when you can, give it out in little ways. No candle diminishes itself by lighting other candles. Its light keeps growing.
---
Above all else: Be caring and kind to one another. We are all we have. And it's dangerous to go alone.