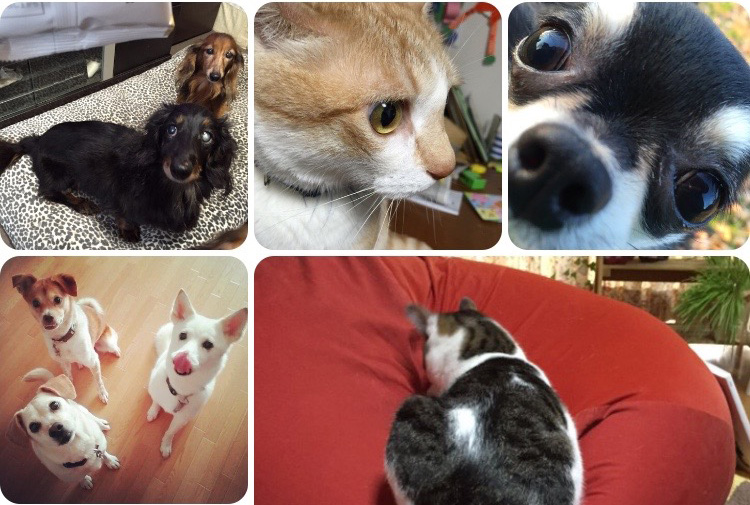 A glimpse of the Dokonoko feed.
Looking at pictures of adorable animals is good for you, or at least for your focus, so if you think about it, taking a few minutes to explore Dokonoko can't possibly be a waste of time.
Dokonoko is an iOS (and soon to be Android) app by Shigesato Itoi, who you may know better from his work creating EarthBound. It's very much like Instagram. You create a profile, upload photos, and rake in the likes — but while Instagram has a few photos that aren't of people's pets, Dokonoko is 100 percent pets, 100 percent of the time.
If you wish Instagram were devoid of selfies, food photography, tattoos and other people-centric material, it's the app for you. It's ready with an unending stream of cute animals who you can follow and fall in love with, right there whenever you're having a hard time.
But Dokonoko also has a mission, and that's what makes it so thoroughly loveable. When you create your pet's profile and your own, the app asks for a few pieces of identifying information including a nearby landmark. If your dog or cat wanders off, you can report it in the app to have nearby Dokonoko users alerted — and they'll have access to photos of your pet, their microchip info, license and tags, and any information you give about their identifying features. For now, that feature works best in Japan (where the app originated and is most popular), but soon enough there could be a legion of Dokonoko users ready to help you find your beloved pet.
Pets do so much for us, after all, not the least of which is improving our mental health. It can be unsettling to think of losing them, even for a little while, but Dokonoko aims to give users a little peace of mind.
[notification type="normal"]
Via Polygon. Dokonoko is available for free on iOS and is coming to Android soon. [/notification]