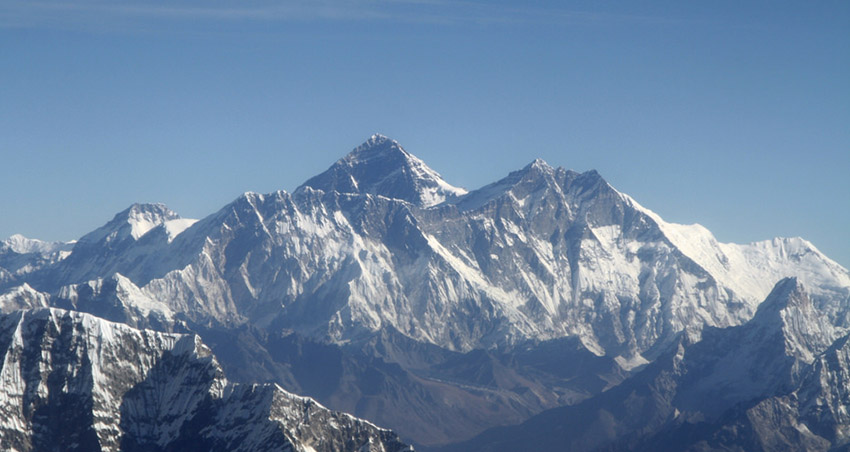 Image credit: Maureen Barlin
I haven't jumped on the VR train quite yet, and even the chance to play Call of Duty and Final Fantasy VR experiences haven't sold me on any particular hardware — but VICE presents a compelling argument: the opportunity to do nearly impossible things like climbing Mount Everest.
Millions of people across the world play Grand Theft Auto, Halo, and Mass Effect games, every year; but in 2015, not one human being summited Everest, the first time that'd happened since 1974. Tragedy was the factor behind the zero figure: the Nepal earthquake on April 25 killed 21 people on Everest, making it the deadliest day in the mountain's history. It was never closed for business, but increased risks brought about the cancellation of every campaign. Usually, around 500 people per year make the summit, which sounds like a lot, but it's a number that'd fit on two regular-sized London Underground trains, with everyone sat down and seats spare for discarded newspapers.

And here I am, planting a flag into a mound of snow and rock at almost nine kilometers [six miles] into the sky. I step to the edge and look down, and down, and my knees just threaten to go, a little, before my brain kicks in: it's okay, it's fine, you're in London, standing on some carpet. This is all in your head, essentially. But my head has never felt like this when playing a video game, even one in VR.

Remember those big VR rigs in late-90s arcades? They were designed to offer experiences like this. But to bring them home, to climb Everest from our living rooms, seems so much more magical. Less tech demo, more freedom.
VR is only going to get better for immersing ourselves in fantasy, but plenty of reality is also out of reach for mundane reasons like money, phobias, health, and sheer accessibility. Climbing a virtual Everest isn't the same as the real thing, but that doesn't mean it can't be an impressive experience — and from VICE's report, it sure sounds like it is.
[VICE]