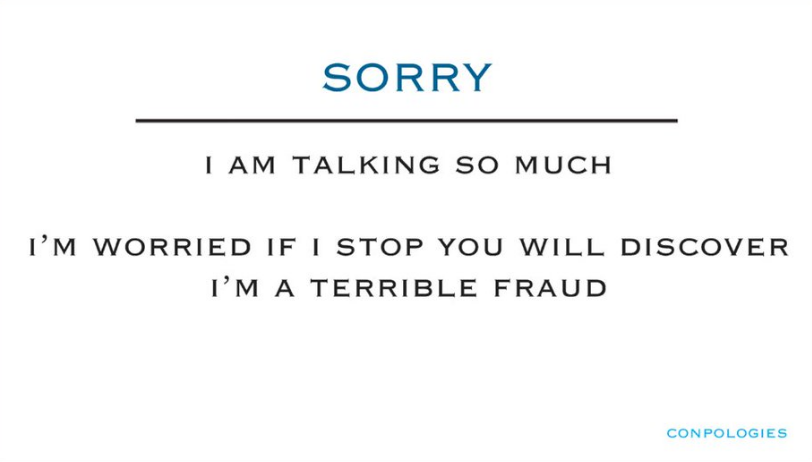 Karla Pacheco is the author of the not-for-kids children's book series, Inspector Pancakes. She's also the creator of these absolutely amazing #Conpoligies cards that would help us say all the things that are really hard to say when you run into someone at a convention.
And as a late night bonus to my pals, here are my favorite #Conpologies for you to look at with your face holes pic.twitter.com/6Gimfj4BXv

— Karla Pacheco (@THEKarlaPacheco) March 2, 2016


According to her website, she'll have them available at two more conventions this year:
SPX Small Press Expo (Bethesda, MD) September 17th-18th
Topatocon (Northampton, MA) October 22-23rd
So if you have to get your hands on them, those are the places to be.
For those awkward moments you might encounter at SDCC… #conpologies pic.twitter.com/Ri3bSzhwLs

— the stylish geek (@embiguous) July 14, 2016
Sure, meeting people in real life for the first time might be terrifying, anxiety-inducing, and awkward (though often totally worthwhile), but at least with these cards in hand, we'll all be prepared to deal with the fallout.