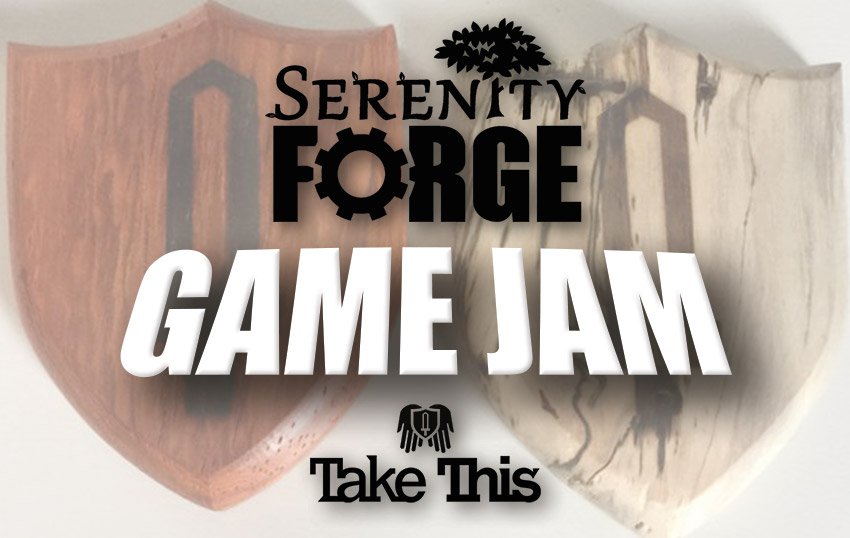 The weekend is over and the Serenity Forge Game Jam has wrapped up. We've had a great time watching everyone participating in #SFGJ on Twitter, and we're beyond excited to see the results.
You can see the results too, by heading over to the jam's Game Jolt page. There, you can find the 32 entries that were submitted before the deadline, all created with the theme of "Healing" in mind. You can try them out and vote for your favorite for the Audience Award.
One game will also be awarded the Take This Award for Mental Health for its approach in addressing mental health issues, and its creators will receive a prize pack that includes Take This hoodies, pins, and Boxes of Hope.
We can't wait to dig into this amazing group of games, and we hope you will too.