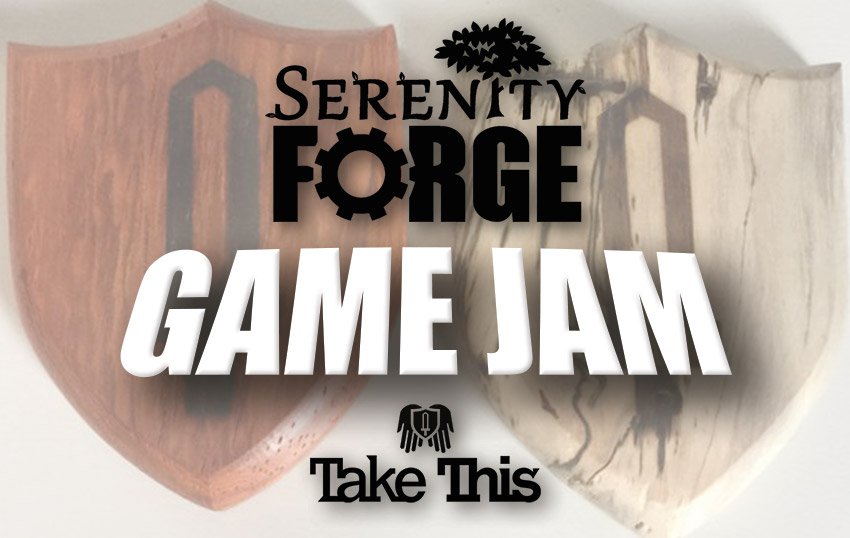 If you're free this weekend and you like to make games (or want to give it a shot), check out the Serenity Forge Game Jam (SFGJ). Take This is taking part, and we hope you will too.
SFGJ a global game jam that starts Friday at noon and continues until one minute to midnight on Sunday. This particular jam asks participants to create games with one of these goals in mind:
Inspiring Art
Fostering Education
Promoting Health
Advancing Scientific Research
Improving Business Operations
Taking a Stance in Social Impact
We're all for games that promote positive change, so we're offering a Take This prize pack to the SFGJ game that best addresses issues in mental health. If you win, you'll get Take This hoodies, pins and Boxes of Hope for your team of up to five members.
Interested in participating? Sign up at Serenity Forge's website and follow them on Twitter. The theme of the game jam will be announced on August 5th at noon, so don't get too tied up thinking about your entry before then.
If you're new to game jams, the general idea is to take on the challenge of developing a small game under tight time constraints. You might pull in a few of your friends with game dev and art experience, you might put together a meet-up for local devs, or you might want to go about it solo. For this jam, you're welcome to use existing tech, art assets and music as long as the game itself is developed within that 60-hour window. Serenity Forge even has a list of helpful resources available — just be sure to check out the full rules for all the details.
Once the games are uploaded and the jam comes to an end, the games will be judged and awarded on a few different criteria — but it's not really about winning, is it? Game jams are about stretching your creative muscles, challenging yourself and making something new. Awards are just a bonus.
If you're going to take part, we've put together a few tips for making the most of a game jam while staying healthy. Take care of yourself and have fun. We can't wait to see what you come up with!