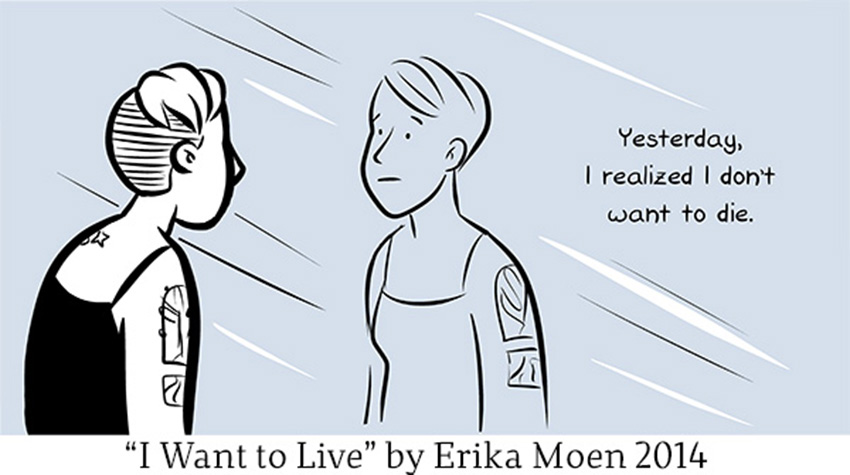 [font_text link="" icon="star" color="dark" size="small" border="off" spin="off"]Content Warning: Discussion of suicide.[/font_text]
It's two years to the day since we lost Robin Williams. Shortly after his death, we learned that it was not depression, but diffuse Lewy body dementia, that caused him to take his life — but that didn't change the impact his death had on many of us, particularly those of us coping with depression ourselves.
A year after Williams died, Newsweek looked at the lasting impact his death had on suicide and crisis hotlines across the U.S. Not only did calls rise substantial in the days following his death — they remained higher in the year that followed. Far from believing it to be a bad thing, the directors of some of the foundations who offer crisis lines believe that Williams' suicide gave many people the courage to seek help and to discuss their mental health issues, breaking down some of the stigma around those acts.
Cartoonist Erika Moen wrote a comic in the days following Williams' death to explain how that event resonated with her during a time when she was critically examining her depression and the thoughts of death that plagued her. It's a powerful reminder that things can, and often do, get better when we have the time and resources to seek help. You can find it at The Nib.

If you're in crisis, you can call the National Suicide Prevention Hotline at 1-800-273-8255. If you aren't in the U.S., there are many international suicide prevention hotlines available to help.