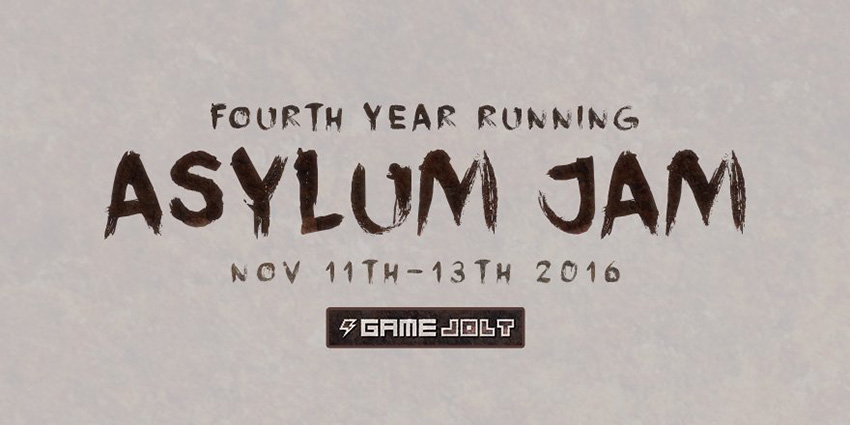 Horror games and horror movies are notorious for casually using the most stigmatizing portrayals of mental health issues. They're set in asylums where atrocities are committed. They make monsters of people with mental health issues, and they give their villains mental health diagnoses like psychosis or schizophrenia as an explanation for their extreme villainy. And they do so mostly uncritically.
Asylum Jam aims to change that. It's a 48-hour game jam with one rule:
You should not use asylums, psychiatric institutes, medical professionals or violent/antipathic/'insane' patients as settings or triggers.
Here's why the Asylum Jam organizers have created this challenge:
Horror is usually derived from the unknown and what we do not understand— and mental illness is one of these subjects where the general public lacks knowledge and insight. Many horror games use the negative portrayal of those who suffer from mental illness as extremely violent or sadistic, usually as the villain or antagonist, as an easy crutch to rest their story, characters and motivations on. Psychiatric hospitals, asylums and other similar medical institutions are too-common settings.

Asylum Jam is here to prove that we do not have to utilize a negative portrayal of mental health, medical professionals or medical institutes to create a good horror experience for a gamer.

We're here to create some great horror games that don't use these stereotypes and tropes, and create amazing experiences for horror gamers.

If that seems like a reasonable goal, that's great — consider participating. Asylum Jam's organizers just announced the dates for this year's jam: November 9 – 11. Further details aren't up on the Asylum Jam website just yet, but now's a good time to start thinking about what you might like to create, and who you might like to create it with. It's also a good time to put together a plan for staying healthy during the jam if you decide to participate.
Even if you're not interested in developing games, Asylum Jam is worth checking out. It has a back catalog of hundreds of horror games from its first three years. If you'd like proof that people can create effective horror without ever needing to stigmatize mental health issues, that archive is a great place to start.