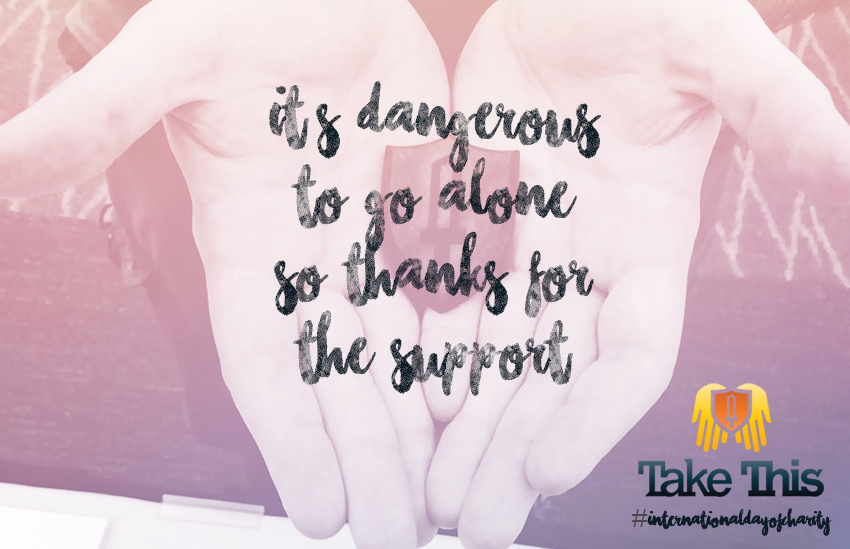 Today's the International Day of Charity, a day for raising awareness of charitable organizations and the individuals who support them. To mark this day, all of us at Take This would like to say thank you.
There are countless ways you support us. You tell your friends and coworkers about the AFK Room program so they know they have a safe, quiet space to visit at conventions. You spread word of our projects and programs. You volunteer at our booths and in our AFK Rooms. You donate to support our mission. You give Boxes of Hope to the people who need a reminder that there's hope to be had. You share your own stories to let others know they aren't alone.
With your help, we're able to inform our community about mental health issues, to provide education about mental disorders and mental illness prevention, and to reduce the stigma of mental illness.
We couldn't do it alone. Thank you for being part of our mission.