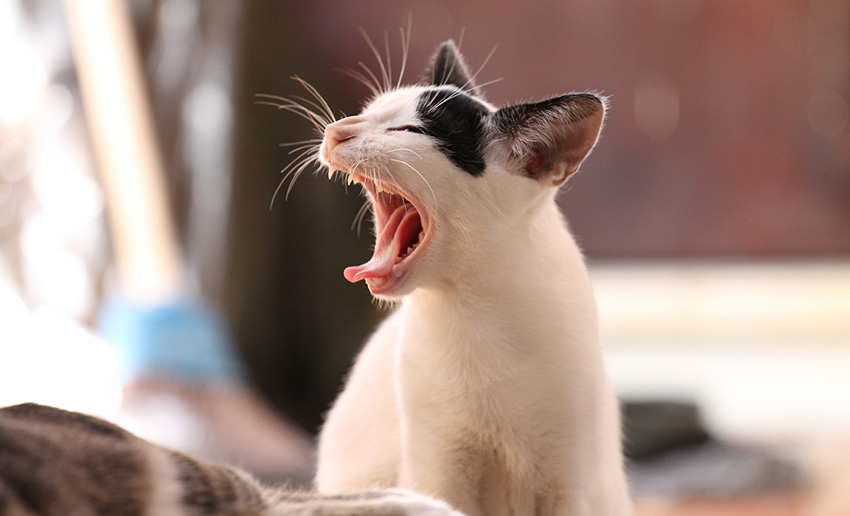 Welcome to our roundup of the best mental health-related articles you've missed. This week, we have good news for cat lovers, a supportive community where you'd least expect one, and a personal tale from a Canadian NHL player. We also have big news from our fundraising campaign, so check out our updates if you haven't been by in a while.
---
"Studies in the past have suggested that those who grow up with cats are more likely to contract the parasite Taxoplasma gondii (T. gondii) because felines are primary hosts. However, researchers found no evidence that the presence of cats during pregnancy or childhood results in psychotic symptoms during adolescence."
Have you heard that cat owners are more likely to have serious mental health issues thanks to toxoplasmosis? A large longitudinal study has shown no evidence of that, which is great news for cat lovers. Two caveats, though: the study only looked at children between 13 and 18, and the T. gondii parasite is still believed to cause birth defects. Probably best to still take care with your kitty litter.
---
Okay, but honestly, how could you resist?
---
"If you can't see a professional face-to-face, the next best thing may be chatting with one on your phone. Some services offer video and voice calls, while others center around texting. It's not just nervousness that might lead you to put the distance of technology between yourself and your therapist: you may find that you can't get an appointment with a real person without months of waiting. And even though your insurance plan must cover mental health services the same way they cover the rest of your care, that may still involve a significant out-of-pocket cost."
While finding the right therapist can make all the difference in the world, sometimes that isn't possible. If you're in that position, this Lifehacker article does a fantastic job of breaking down the pros and cons of many of the alternatives. Just try to remember that if texting or self-help services don't work, in-person therapy may be able to provide what you're missing — when you're ready and able to give it a shot.
---
[font_text link="" icon="star" color="dark" size="medium" border="off" spin="off"]Content warning: links below this point include discussion of suicidality, violence and sexual assault.[/font_text]
---
"Firstly, activists and educators visited major journalism schools across Canada, holding devoted seminars aiming to better inform journalism students and faculty about mental illness. Secondly, an on-line education course was established for actual and aspiring Canadian journalists. Thirdly, a set of best practice guidelines were produced to help journalists better report mental illness (known as 'Mindset'), with over 4 000 distributed across Canada."
Over at Huffington Post, a McGill University professor of psychiatry looks at the evidence for stigmatized portrayals of mental health issues and finds that things are improving, at least in Canada.
---
"On Facebook, a community of more than 100,000 fans—largely female—not only nurture each other's enthusiasm for the taboo topic of serial killers, they follow the examples of their hosts and openly discuss their own mental-health issues. Some share how the podcast has offered the inspiration they need to seek help. In part, this is thanks to two charismatic hosts who aren't afraid to talk about tough topics."
True crime is disturbing subject matter, but The Atlantic looks at the people in My Favorite Murder's community who find the topic — and the podcast's other content — soothing.
---
"But as I was standing there in the bar, the dark thought wouldn't go away. It kept repeating and repeating. I was actively trying to get it out of my head — but the more I tried, the more I couldn't stop thinking this horrible, dark, ridiculous thought. The thought hammered me, and I started freaking out. I wasn't drunk. I wasn't mad. I wasn't anything."
Retired NHL player Corey Hirsch shares his struggles with OCD and suicidality on The Players' Tribune. He's also been reaching out to fans on Twitter, using his platform to fight stigma and provide support.
---
And with that, we're off to prepare for GDC and PAX East. We won't have an AFK Room at GDC, but some of Team Take This will be there. Say hi if you see us! We'll have more information about our PAX East presence as soon as we have the details, but thanks to your support of our fundraising campaign, we'll have an AFK Room on site. Have a great weekend, friends. Take care of yourselves — and each other.