We're two days out from PAX East, and thanks to our supporters, we'll be there. Everyone here at Team Take This is making lists and checking them twice — or four or five times, just to be sure. If you're getting ready to head out to the Boston Convention and Exhibition Center (BCEC) on Friday, you should take down at least one important note, too: the location of the AFK Room.
AFK Room
Any time you're at the show and you feel the need to get out of the intensity of it all for a little while, whether that's due to anxiety, sensory overload, or for any other reason, you can head to Level 2 of BCEC. The AFK Room will be in Room #251, right on the corner next to Dragonfly Theatre and across from the skybridge to the Westin.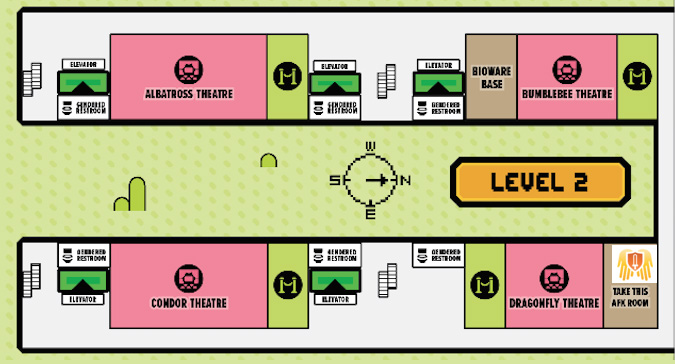 AFK Room Hours:
Friday: 11 am – 7 pm
Saturday: 11 am – 7 pm
Sunday: 11 am – 5 pm
The AFK Room is always staffed with volunteers and mental health clinicians, and they're there to help whether you just need someone to talk to while you regain your calm, or you need resources to help you or a friend through a crisis. If you're looking for quiet instead, you can find that too. Our friends at Gorgoa and Runic Games have provided us with some beautiful new coloring books, and rumor has it Yogibo is going to help make this year's room more comfortable than ever, too.
Diversity Lounge
If you want to say hi, buy some awesome merchandise, offer support or learn more about Take This, stop by our booth in the Diversity Hube and Lounge on Level 1 of BCEC. Just take a quick left past Bandland when you come in via the main entrance, and you'll find us there. We'll have Boxes of Hope and Pinny Arcade pins while supplies last (please note that our upcoming Pinny Arcade pin and the Box of Tranquility can only be obtained through our Kickstarter).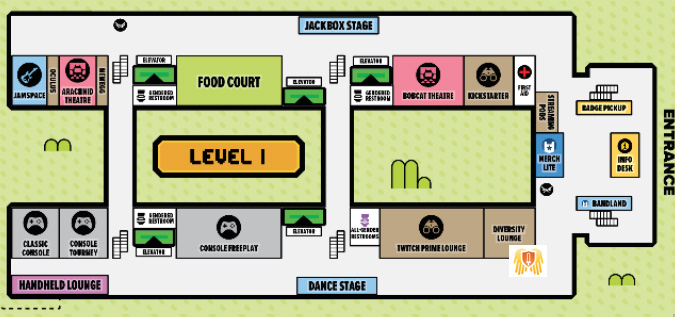 Booth hours:
Friday to Sunday: 10 am – 6 pm
Panels
Condor Theatre
Friday, March 10th – 12:30 pm to 1:30 pm
Join Dr. Raffael Boccamazzo, clinical director for Take This, Susan Arendt, GamesRadar+ executive editor and Take This co-founder, John Phipps, host of the Super Deformed Gamecast, and Kyle Orland, editor for Ars Technica, as they talk about anger in our communities:
You see it in forums, on social media, on Tumblr and YouTube: people are angry. At games, movies, comics, each other. What's worse, is it seems like they're enjoying being angry. Join a panel of journalists, psychologists, and community representatives to discuss how and why hate has become the everyday go-to for conversation about the things we supposedly love and what, if anything, can be done to fix it.
Mental Health Pitfalls & Advice for Indie Game Development
XSplit Stage, Booth 11061
Sunday, March 12th at 12 pm EST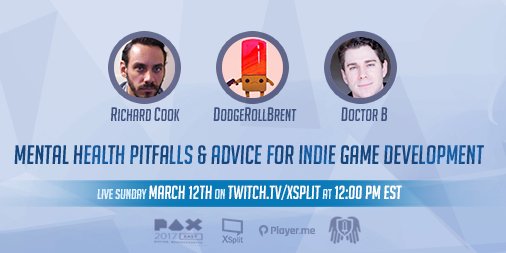 Doctor B will be joining filmmaker Richard Cook and Dodge Roll's Brent Sodman at the XSplit Stage to talk about mental health in indie development.
Convention Resources
Whether you're a convention newbie or an old pro, it's never a bad idea to brush up on your convention survival skills before an event as big as PAX. We have a few resources that can help.
How to Have a Happy, Healthy Convention Season: A guide to self-care at conventions, which is more important than you may realize (at least until you have you drag yourself out of bed on Sunday morning).
Playing The Long Con: A Habitica challenge that will help you keep track of the most important steps to keeping yourself healthy and calm at conventions.
Prepping for a Successful PAX: A look into Dr. B's bags as he shares his packing plan for the conventions he attends.