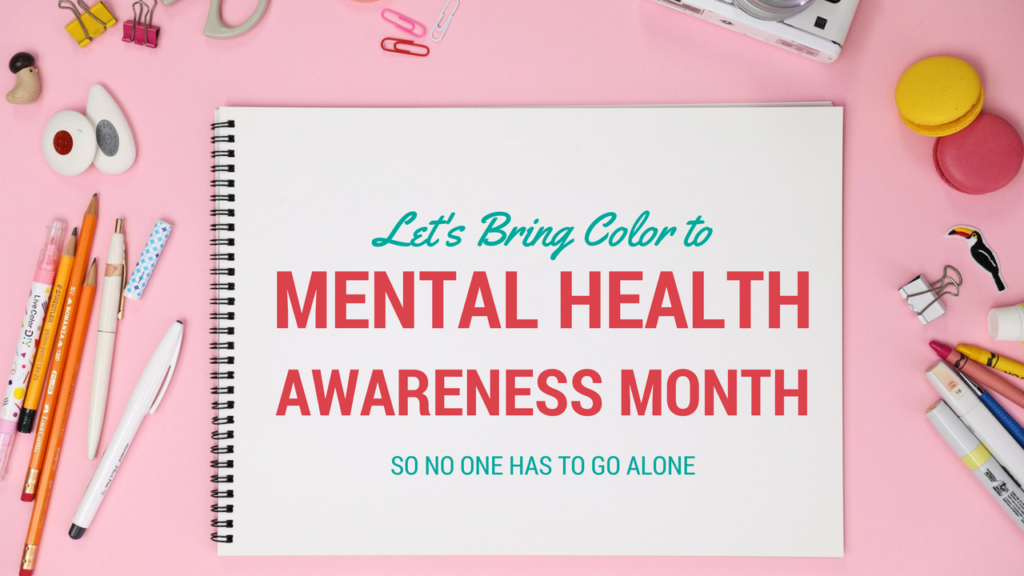 If you've ever visited one of our AFK Rooms, you know we keep them well-stocked with coloring books. The act of coloring can be grounding; it can be a temporary distraction from the noise and crowds of a busy convention; it can make people more comfortable taking the time they need.
So in celebration of Mental Health Awareness Month in May, we're asking for your help to make an art book, containing coloring pages and art, that will remind people who visit the AFK Room and beyond that they're not alone.
We're asking artists who have something to say about mental health issues to submit a one-page illustration or a single-page comic.
The theme of our celebration is "It's Dangerous to Go Alone." And we need you to stand with us in fighting the stigma of mental health issues!
How: Submit a drawing or comic strip expressing your compassion for those dealing with mental health issues!
It can be an illustration of your own mental health issues, a comic strip about what you wish someone would know about mental health issues, a description of a specific issue, or whatever you feel will help.
Most importantly, it must be POSITIVE, HOPEFUL and HEALING.
Take This represents hope. While mental health can be a heavy subject, we don't want that to be the focus of this project. We want the people who see your art to feel inspired, special and loved.
If you are submitting a piece intended for coloring be sure that it is primarily line art.
Please also follow these guidelines for your submission:
Black and white.
Must fit on a standard, letter-sized 8 ½" x 11"page (or part of a page).
Be positive, hopeful and healing!
Things to avoid:
Profanity
Over-sharing
References to specific drugs or treatments
You can find all the legal details over at the submission page.
Thanks for making the world a little more colorful for everyone coping with mental health issues!