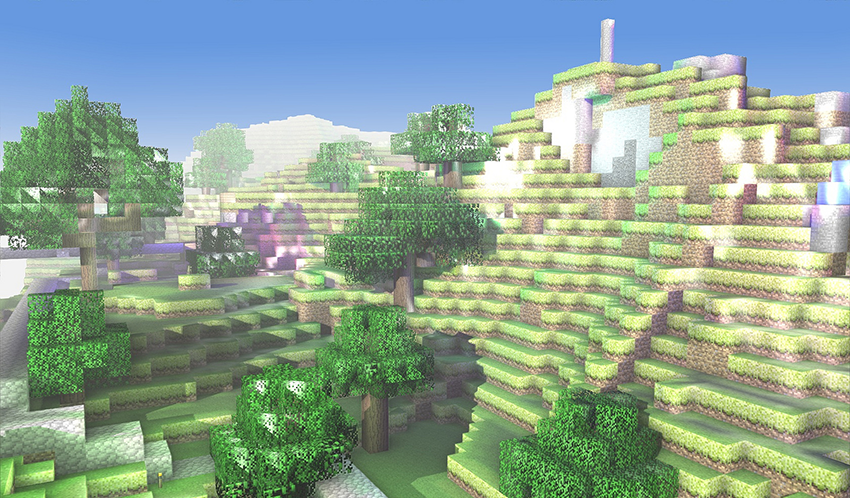 For most games, seven years is a long shelf life — but for Minecraft, age doesn't seem to matter. It's still being announced for new platforms, huge new features are still arriving, and it's still helping people. Recently, it's been helping Syrian refugee children.
Earlier this month, researchers from NYU Steinhard and Turkey's Bahcesehir University shared the results of Project Hope, a game-based learning intervention trialed with Syrian refugee children in Turkey. An NYU-Bahcesehir research team previously discovered that not only are the majority of those children not enrolled in school, about half suffer from PTSD and depression, often together.
Project Hope doesn't change that, but it does offer opportunities that can make a significant difference in their educational and mental health outcomes. Specifically, the digital game-based education includes resources to help improve their Turkish language proficiency, executive functions, and coding skills while decreasing their sense of despair and increasing hope.
Participants in the first trial included 147 Syrian refugee children between the ages of 9 to 14. Children in the intervention group took part in 2-hour sessions every day for four weeks. In those sessions, they followed a curriculum that included Minecraft, game-based programming instruction from Code.org, an executive function training game called Alien Game, and a Cerego program for learning the Turkish language.
The results were incredibly promising. Kids were satisfied by the games, and they also improved measurably in all areas researchers tested. The intervention group showed significantly higher Turkish language skills, significant improvements in cognitive skills, and completed an average of 182 levels of Code.org, writing over 1,800 lines of code.
In all of that, Minecraft was more than just a fun diversion. Researchers set the children to tasks designed to encourage children to imagine a better future for themselves. They made dream homes for themselves, put them in dream neighborhoods, and even created dream schools.
"Play is a universal way of learning. In taking a game-based and playful approach to learning, we created an intervention that was not only effective, but also one in which the children were engaged and wanted to continue doing," said Bruce Homer, associate professor of educational psychology at the Graduate Center of the City University of New York and a Project Hope investigator.
After completing the Project Hope trials, researchers found that the intervention significantly lowered the children's sense of hopelessness. Minecraft, educational games, and some educational attention gave them real skills, and in the process, gave them hope.