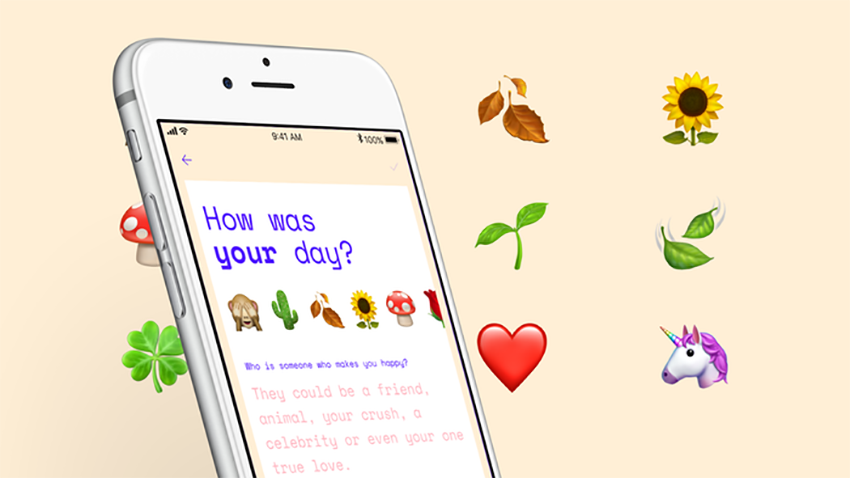 When you're feeling good, the basics of self care are easy. Get out of bed. Shower. Put on clothes. Stay hydrated. Talk to another human being. Most of these things are probably part of your daily routine.
But when you're struggling with serious mental health issues, they become a lot more challenging. Paradoxically, that's also when you need them the most. To combat that problem, the creators of Aloe hope to make an app that will simply and gently help you stay on track when self-care becomes a challenge.
They're currently raising funds in the hopes of releasing Aloe for free on iOS. If they succeed, they intend to release an app that will gently nudge you — if you so choose — to check in and track things like taking a break, having a snack, and getting some rest. Users will be able to remove tasks if they get to be too much, to, as they explain, "avoid the shame spiral that comes with consistently missing them."
They have other ambitions, too. One is to make journaling easy by asking three simple questions a day: "How was your day?" "Who is one person who makes you happy" and "What is one thing you'll do for yourself tomorrow." Another is to include community features that will allow friends to support each other with virtual flowers and digital community gardens tended through self-care.
Aloe's prototypes show a work-in-progress that's a fine example of cute, gentle self-care, with soft colors and custom emoji-style iconography. That's certainly not for everyone, but if you need the encouragement to be gentle with yourself, Aloe will fit the bill.
If you're interested, you can learn more at Kickstarter. Backers will help fund development, and the app will be released for free if it succeeds.