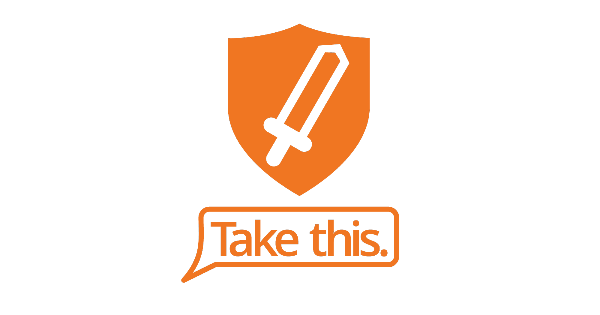 Recent Press
In our latest white paper, we explore video game workers' experiences and challenges in the game development industry, taking a close look at how game development companies can mitigate negative impacts and cultivate healthy, productive employees who can make great games.
The white paper started discussion across the industry, yielding coverage from Venture Beat, Polygon, USA Today, Gamasutra, Yahoo Finance, GameDaily.Biz, Eurogamer, IGN, and Green Man Gaming.
Take This's Clinical Director Rafael "Dr. B" Boccamazzo has partnered with D&D Associate Games Producer Bill Benham and freelance game designer Hannah Rose to create the Psychomancer—a new character type that wields the clerical power of the Mind Domain to heal the invisible wounds of the mind—as well as Gardens of Fog, an adventure in which players can literally confront the fiendish manifestations of Depression and Anxiety.
Understanding mental health in the games industry isn't just about workplace stress, work hours, or exposure to violent content. It's about all of those things together and how they intersect with one another. There's no magic bullet to fixing the games industry's problems. But figuring out how to talk about mental health is a good start.
'Take This' is a mental health nonprofit that is educating and providing resources for the game industry. The industry is filled with battlefields and street violence. However, as the conversation around mental health issues gets louder, gaming companies are starting to listen. Now more video games are changing their approach and tackling mental health. Eve Crevoshay, executive director of Take This, broke down the latest trends in gaming.
During a recent career night, coordinated by the Seattle chapter of IGDAand hosted at the Academy of Interactive Entertainment in collaboration with many local Seattle game studios to help out career professionals impacted by the recent industry layoffs, Clinical Director, Dr. Raffael Boccamazzo, or "Dr. B" as he's better known from the nonprofit organization Take This, presented a question and answer-style chat about the emotional effects related to recent industry layoffs.
For realistic input on how soldiers might react, 2Dogs Games sought the help of the clinical psychology team at Take This, a game industry-focused mental health organization, and Spartan Wellness, a veterans support group. Also consulting: Alda Communication Training, the non-profit arm of the Alan Alda Center for Communicating Science.
The mental health professionals on PAX East's "Empowering Gamers" panel consider familiarity with the medium essential to connect with the people in their care. Take This' Dr. Sarah Hays, our Content Manager, discusses her experiences in the "Empowering Gamers: How Clinicians Use Video Games" panel at PAX East 2019.
Games addressing mental health are a growing part of the marketplace, and a growing topic of research. Take This' Eve Crevoshay and Dr. B discuss what's exciting and interesting about these trends in this article from the New York Times.
"… Take This is a game culture-specific, games industry-specific response to mental health challenges, and is very deliberately engaged in that community in order to support it. There are lots of mental health organizations out there that don't speak game, and are skeptical or not supportive of people who are really into this culture, and the very different, very cool ways in which people love and are fans of games."
With the subject of crunch culture becoming so prominent these past few weeks, Shacknews went to TwitchCon to chat with Take This Clinical Director Dr. Raffael Boccamazzo on the harmful effects of crunch, the importance of maintaining mental health, and how the industry can approach this issue.
Here we have the last of our PAX West 2018 interviews. For our final foray onto the PAX floor we have Josh's chat with Eve Crevoshay, Executive Director of 'Take this'. To learn more about what Take this does for event attendees or to learn what resources are available, check out this episode.
No matter where you are in life, Take This teaches gamers that there's someone out there to give them a hand with depression, anxiety, PTSD, and other mental health issues.
Take This, a nonprofit that aims to provide mental health support to gamers, endorses some streamers as "ambassadors" who provide a welcoming environment to people dealing with mental and emotional challenges.
Take This, a mental health organization geared toward game developers and the gaming community, has announced its first group of streaming partners. This first group of "Take This Streaming Ambassadors" will serve as grassroots innovators and motivators in Take This's campaign against the stigma, hopelessness, and isolation found when dealing with mental health issues in the gaming community.
"I think that advocacy on mental health issues in the game industry is long overdue, which is why the existence of Take This is so critical," said Edwards in an email. "It has made a foothold on this issue and brought a level of visibility and discourse that was largely ignored for decades, part of which is related to the broader societal conditions — particularly in Western countries — that stigmatize mental health as a weakness or something to avoid discussing openly."
---
The solitary space on the second floor of the Los Angeles Convention Center is nothing special to look at — and that's the point.
Inside, attendees of the Electronic Entertainment Expo lounge in near silence in cushioned chairs along the outer edges of the room. In a partitioned corner, a psychologist meets with anyone who needs to talk through any problems or just feels overwhelmed. The loudest noise is the scratching of pencil to paper.
---
Flagship initiatives such as the charity's AFK Rooms and Underground Consulting Program have seen Take This grow its volunteer corps close to 300 researchers and psychologists. Pitts acknowledges the wealth of information and feel-good articles that feature elsewhere online and suggests Take This adds clinical research and factual evidence to the discussion. Everything is rooted in scientific application, and, as the charity operates in web media, its information is then packaged and relayed in a way that's easily digestible.
What began with the simple desire of populating a website with stories from like minded people—something TakeThis.org still does today—quickly spawned the aforementioned programs. The AFK Program, for example, began in 2014 and works directly with conventions such as PAX to create safe spaces for attendees. It works alongside convention staff and helps guide shows to becoming friendlier to people with mental health issues, while also helping to alleviate the stress of hosting such big productions.
---
Midway, off to one side, a mental health clinic opens its door at 11 o'clock for each of the gaming convention's three days, a quiet oasis amid the bustle of the video game convention. The décor of the clinic, run by a mental health group called Take This, is opposite of everything E3 stands for. It's drab, with round chairs, circular tables and the type of office carpet that screams "conference room."
"It's the most boring room in the show," Take This's clinical director Raffael Boccamazzo tells Newsweek. But that's the point of the Away From Keyboard (AFK) room, "it's a space [for attendees to] regather themselves." The space is the rare part of the convention that isn't trying to lure you in, or sell you something. There's no neon-lit booths crammed with hundreds of attendees; none of the loud music and video game gunfire.
---
We all have moments when we're vulnerable, in pain, or just need to take a step away from the overstimulation that can come with life, including the things we love: family, friends, school, work, and even video games.
Whether you're suffering from mild amounts of stress or a mental illness slightly more debilitating, everyone deserves to have their thoughts and feelings heard. So begins the mission of Take This, a non-profit charity dedicated to spreading awareness of mental health issues — specifically in the gaming community.
---
The mental health awareness charity Take This, which GameSpot partnered with for a social media campaign in the past, has announced it will have an AFK Room at E3 2016. The room, where people can go to speak with experts about anxiety or to relax, already has a place at community gaming events such as PAX, but this is the first time it's coming to E3.
---
Building on this momentum, Take This unveiled the AFK Room at PAX East in 2014. It's a quiet space staffed by volunteers and licensed clinicians who can speak with people who feel overwhelmed, anxious, depressed or suicidal at conventions. The AFK Room doesn't dispense therapy, but it helps attendees get their bearings and calm down — and it's often the first time some of these people interact with a mental health professional. The rooms generally see 500 attendees a day.
While the AFK Room introduces attendees to local clinicians, it also demystifies the gaming community for mental health professionals. Pitts vets the staff beforehand; it's an important step, because many of the clinicians he talks to preach abstinence right out of the gate. If someone comes into their office and says, "I'm depressed. Also, I play video games," many clinicians will immediately recommend cutting out games entirely. Pitts doesn't agree with that course of action.
---
The AFK room, however, isn't just a spot for some peace and quiet amidst the amiable roar of the convention. It's a place for people who are in crisis to find help. Late Sunday night I spoke with Russ Pitts, co-founder of Take This, the charity providing and staffing the AFK room at Quakecon.
"It's not just a quiet room for us," said Pitts, a former games journalist and co-founder of Polygon. "We're a mental health awareness and education charity, so we don't want to have a room where it's not monitored or where people can't get more help than just a quiet space if they need it."
---
Another charity present at this year's show, Take This, could be as life-changing for the attendees as it is for people not at the event. The non-profit organization is all about educating people about mental health issues, and they'll have one of their signature AFK ("Away From Keyboard") Rooms for anybody who needs to get away from the noise at QuakeCon.
"Crowds, schedules, the immediacy of once-a-year events and other stressors common at conventions and expos can be triggers for many emotional issues, especially anxiety and depression," the Take This website says. "More than a quiet room, the Take This AFK Room is a safe space for people who need it, staffed with volunteers and clinicians who can answer questions and offer support for people who are stressed out. Some visitors simply need a break from the excitement and stimulation of a large event. Others seek conversation about mental health related issues. Still others check in to support us and our mission. We are happy to meet you all."
---
"Mental health is an issue that has affected many of us, either directly or indirectly," said Pete Hines, Vice President of Public Relations and Marketing at Bethesda and also a member of the Take This advisory board. "Whether you'd like the chance to speak with a mental health professional to ask questions for yourself or a friend or loved one, or just need a quiet break from all the excitement at QuakeCon, we believe the AFK Room will be of great benefit to our attendees this year."
QuakeCon joins a growing list of events that now work with Take This to provide safe spaces and mental health awareness training to staff.
– See more at: http://gamepolitics.com/2015/07/14/take-partners-bethesda-quakecon#.Vbup75NVhBc
---
"Pete Hines, vice president of marketing and public relations and publisher Bethesda, has been elected to the organization's governing body.
"It's an honor and a privilege to be asked to join the board of Take This," Hines says. "Their work on mental health awareness and education is something that means a lot to me personally, and anything I can do to help them reach and help a wider audience in the gaming community and beyond is time well spent.""
---
"The AFK Room was created by game industry personnel to help address mental health issues among gamers, and even had mental health clinicians available to people visiting the room."
---

"Game-related mental health awareness charity Take This will be hosting a panel discussion on knowing when to take a break from things on the Internet and in other parts of your life when they get too overwhelming."
---

"There are many issues surrounding the gaming world that organizations like Take This are hoping to help people with. … Some who are involved in gaming communities often live very isolated personal lives but can be very social active in gaming communities. Just as in the real world, failures and successes in online gaming can have some serious consequences."
---
"Russ Pitts (president of the Take This charity) will deliver a talk on depression-proofing your studio and game development practices as part of the Advocacy track of talks. During his session, self-evidently titled "Depression-Proof Your Studio Culture: A "How-to" for Mental Wellness," Pitts will address the prevalence of mental health issues and learn effective ways to address them at the line and employer levels of game development."
---
"The one-hour talk is part of this year's "advocacy" track, and offers some perspective on issues related to depression in the workplace and how both employees and employers can best deal with it. The talk will also discuss the general stigma associated with mental illness and seeking treatment, and how everyone can do their part to shed some light on these serious issues."
---
"The Take This website offers a new home for sufferers and their families to share personal stories and experiences with mental illness. It also provides information on when to seek help, how to find it and choosing the right therapist."
---
"Dealing with feelings of anxiety and depression is a burden, one too heavy for one person to bear individually. On their own, sufferers may feel helpless or overwhelmed by their feelings, only for their emotional difficulties to compound because of the stigma surrounding how mental health is discussed in the United States. The idea that you're dealing with an "unusual" emotion, or that something is "wrong" with you, can be as powerful as the initial feelings of anxiety or depression, and can further cloud the will to seek help.
This is where Take This comes in."
---
Last year, freelance writer Matt Hughes, who had worked for media outlets like Joystiq and GamesRadar, took his own life. In the wake of the tragedy, a group of journalists came together to form the Take This Project, an initiative that aims to support those suffering from depression and anxiety by sharing personal stories and experiences with mental illness so that sufferers wouldn't feel alone. Today at PAX East, Take This Project's founders and contributors spoke on a panel about the organization, its future and the stories of those behind it.
"We had a tough day last year," Polygon's features editor and Take This Project's co-founder Russ Pitts said. "That's kind of how this all started."
---
For press inquires, please contact us.
TakeThis, Inc seeks to educate, inform, and advocate about about mental health issues in our community. We do not provide mental health services or professional consultations. For information on when to seek dedicated clinical help and how to find it, please visit our "When to Seek Help" page. If you or someone you know is in crisis and in need of immediate intervention, please visit the National Suicide Prevention Lifeline or call 1-800-273-8255.