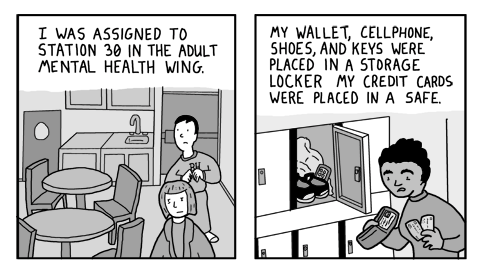 Psychiatric hospitals don't see a lot of positive representation in the media. There's One Flew Over the Cuckoo's Nest with its indictments of authoritarianism or Girl, Interrupted with its indictment of conformity. There are dozens of horror movies and games that plumb our worse fears about institutionalization. It can be hard to escape the idea that these are bad places where bad things happen.
The reality doesn't bear much resemblance to these dramatic portrayals. For many people, a brief stay in a psychiatric hospital is a normal and necessary part of a mental health journey. Cartoonist Ryan Dow spent some time in the psychiatric wing of Fairview Hospital a few years back, and illustrated that experience for his webcomic, Introspective Comics.
Station 30 is the first strip in a simple, poignant look at a difficult period in Dow's life, while he was dealing with depression and thoughts of suicide. It deals with his stay at Fairview Hospital, the treatment options he explored, and the support he received from the people around him. It also details the day-to-day banality that comes with the territory: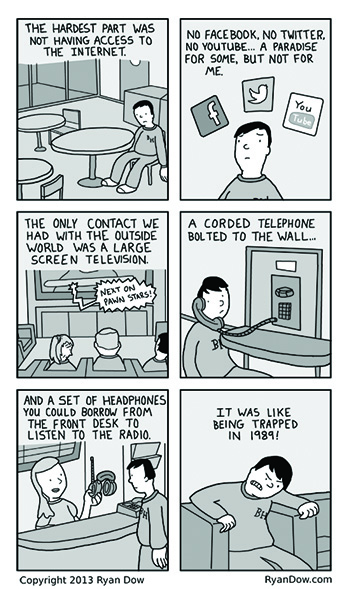 The whole run of strips, which was posted over a three-month period in 2013, does a great job of demystifying the experience for those of us who haven't been through it ourselves.