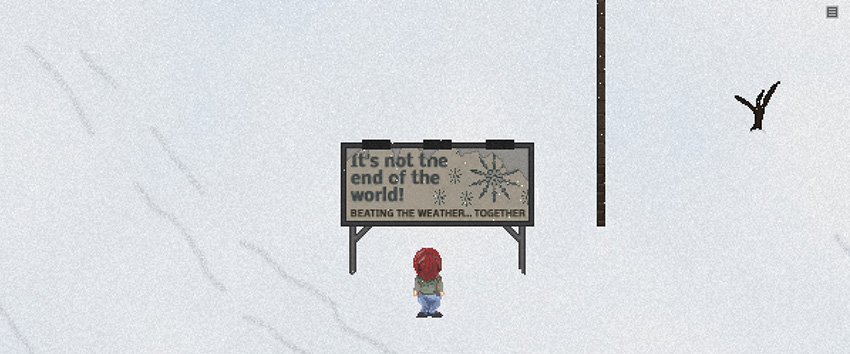 Image: Owl Cave's Richard & Alice
[font_text link="" icon="star" color="dark" size="medium" border="off" spin="off"] Content Warning: linked article discusses suicide. [/font_text]
Olivia White is half of Owl Cave, the independent studio that brought us Richard and Alice and The Charnel House Trilogy. She also copes with chronic pain, physical disability, and Borderline Personality Disorder. As she explained to Polygon this week, those things are not unrelated.
Indie game development lets White work from home, and it expands the support network that helps her get the most from her life and career. Games can be an escape, a refuge, a form of creative expression – and for White, they're also an opportunity to sustain herself financially in a world that isn't great at making room for people with disabilities or mental health issues.
Being a developer whose career exists almost solely online means I can structure my life around my disability and my PD, and allows me to be about as 'well' as I could ever hope to be.

And I mean, I run a development studio with two commercial games out there and three more in the pipeline, so I'm clearly coping despite various marginalizations and drawbacks. Having chronic pain can make me wish to just retire to bed for days, but I don't. Having BPD can make me behave like a horrible person, but I try my hardest not to be. These things don't have to stop us from producing work we're proud of.

It's support that lets me draw on my own strength to keep going. Support from wonderful people like Lewis Denby who helped set up Owl Cave and took me aboard for Richard & Alice. Support from my absolutely amazing Owl Cave partner Ivan Ulyanov, and developers like Ben Chandler and Jack de Quidt who've contributed immensely to my games. My parents have been unfailingly supportive. My friends and colleagues, who push me to keep going even when sometimes it's in my nature to want to give up or push people away, have made this all possible.
The full article is well worth a read. White gets deep into the topic of support — how it can open doors and make life even more worth living.
[Polygon]