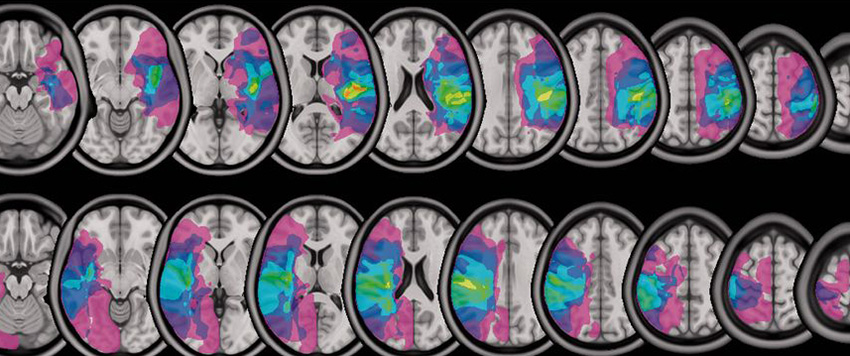 flickr photo shared by pennstatenews under a Creative Commons ( BY-NC-ND ) license
Traumatic brain injuries (TBI) are closely tied with mental health issues–particularly depression. They're notoriously hard to treat, and can be severely damaging to cognition, attention and memory, among other things.
Now it seems that video games may be able to alleviate some of that damage.
In a study just published in Cogent Psychology, researchers sat 31 men with TBI down with an action game, charting their game performance in terms of deaths per level and shooting accuracy. Participants also had their attention spans, quality of life, self-efficacy and executive function tested throughout the course of the study. Together, these made up a 'cognitive rehabilitation program.'
As Medical Daily reports, the results were promising:
The researchers found that participants who had been trained to play first-person shooter games while learning the complementary skills and strategies ended up having higher scores for attention and information-processing after the eight weeks. They experienced some other benefits as well, such as being able to carry out daily tasks more efficiently than the control group, which hadn't been trained in the video game.

Scientists have already examined the mental health and cognitive benefits of gaming — a niche previously assumed to be the arena of nerds. But it turns out that video games (especially action ones) may in fact improve various cognitive functions, including decision making, problem solving, and attention. Anything from the childish simplicity of Super Mario to complex games like Starcraft have been shown to have benefits for your brain. When you play video games, you have to strategize how to win, so your brain's connections may be improving.
As the study points out, if these results hold up to further research, they could point to a simple way to improve the lives of people with TBI:
Given the availability of video games in the homes of many TBI patients and the likelihood that they may spend a portion of their day playing video games, the programme could potentially be adapted for home use with an administration manual to assist a family member or caregiver in supervising the TBI patient and to enable adequate explanation through the process.

Hopefully, we'll soon be able to add TBI to the list of things video games can truly help.