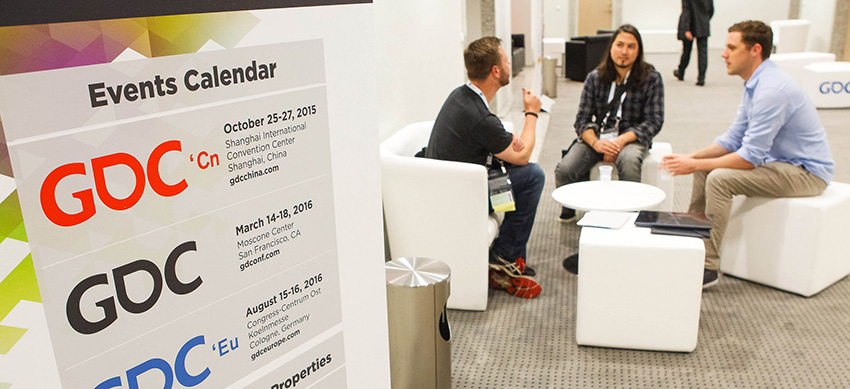 Photo: Dennis Stachel/GDC Europe
Going to GDC next week? Interested in mental health? If so, we have a few key additions to your schedule.
Our clinical director, Dr. Raffael Boccamazzo, PsyD, will be holding three roundtable sessions:
Wednesday March 16th 2:00p-3:00p, Room 125 North Hall, Mental Health in the Studio: Just Work Stress or Mental Illness Roundtable: Day 1
Thursday March 17th 5:30p-6:30p, Room 124 North Hall, Mental Health in the Studio: Talking to Your Coworkers About Your Concerns Roundtable: Day 2
Friday March 18th 11:30a-12:30p, Room 125 North Hall, Mental Health in the Studio: Mental Health and Wellness Q&A Roundtable: Day 3
Our co-founder and president Russ Pitts will be part of two panels:
Thursday March 17th 11:30a-12:30p, Room 3016 West Hall, Depression-Proof Studio Culture: A How-To For Mental Wellness
This lecture will offer simple, effective advice on how to de-stigmatize mental health issues in your studio; help yourself and others create a positive work experience; effectively reach those who may be suffering silently; and create a culture with a positive resistance to mental health issues.
Friday March 18th 1:30p-2:30p, Room 3005 West Hall, Crowdsourcing: Communities as a Force For Good
Attendees will learn from Russ Pitts, Matthew Lee and Rick Heaton how three successful initiatives are already rallying gamers around the world for real-world impact, how they have built healthy – and helpful – communities through communication and transparency, and how game developers might work together with their online communities to promote meaningful causes and gain positive press!
We can't wait to see you there!