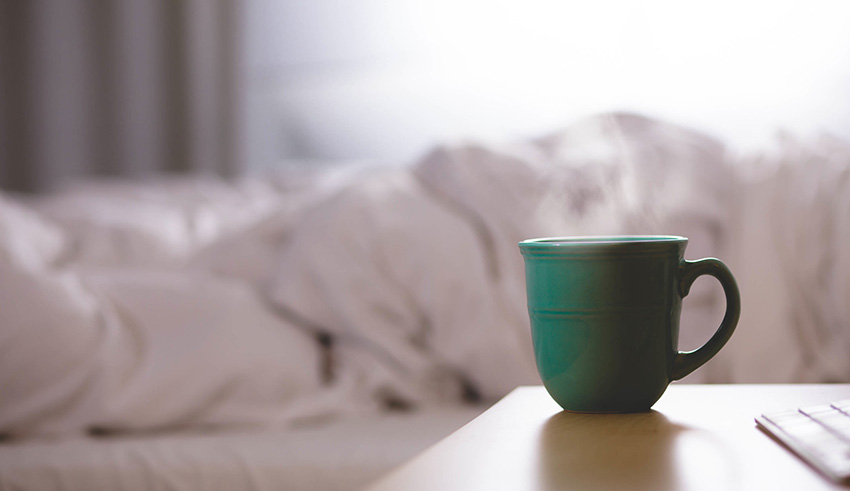 Image credit: David Mao
Did you just get home from PAX East? Whether it was your first con or your twentieth, the odds are good that you're feeling pretty rough today. Most members of the Take This team are pros at the con game now, taking the AFK room to geek-friendly events everywhere, but even we get hit with the occasional case of con crud or good old-fashioned exhaustion.
So how do we handle it?
Dr. B. goes by the old adage 'an ounce of prevention is worth a pound of cure,' and applies self-discipline to the problem:
"I workout (alone) at least every other day when I'm at a conference/convention. I also make sure to tell people "no" for socializing when I've hit my limit, hard as that might be."
Not only is exercise great for you from a mental and physical perspective (though don't overdo it – excessive exercise may not be great for your immune system, and you need it to stay in tip-top shape at a con), sticking with a routine can help keep the shift from con life to real life from feeling too overwhelming. And it's always nice to carve a little quiet alone time out of the day when you're surrounded by people for the rest of it.
John agrees with the exercise plan: "Working out before and during cons helps so much." As for recovering from social overload, he likes to "become a recluse for a day or two…even more so than usual." If you need to recharge your social batteries, this can be a big help.
But if you're having a hard time adjusting to being on your own after being around so many awesome people, you may not want to isolate yourself too much. Instead, you could try playing games online with friends, or something similarly low-key.
"Allowing myself a full day of rest when I return is huge," Jacqui suggested. This can be tough when you have a huge pile of work waiting for you, but you'll be more productive in the long run if you give yourself time to recover when you need it.
I try to go a step further and stay an extra night when I go to cons. That's not always possible (hotels aren't cheap), but it sidesteps all my final-day anxiety: checking out, figuring out where to park and store my stuff, and travelling at the busiest times.
As for the emotional adjustment, the day after a con is my favorite time to start thinking about the next one. That way there's always more fun to look forward to, more costumes to plan, more meetups to schedule–even if it's going to be a while before I have the time, money, or energy to do it all over again.
Finally, you might want to ramp up your usual self-care routine. After a con, we all tend to need a few things: a hot shower, extra sleep, healthy food, and lots of water to drink. All those things are harder if you come home with a bad case of con crud, but they're even more beneficial.
Cons are fun, but they can also be exhausting. Just take it easy and listen to what your body needs, and you'll feel better in no time.