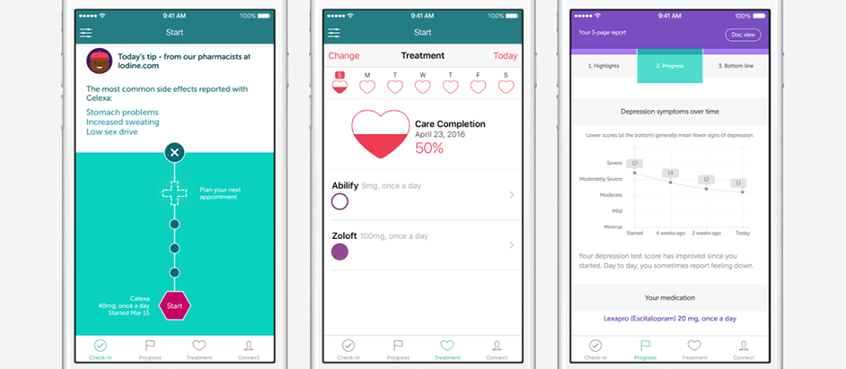 Apple's CareKit was announced last month as a framework to help developers design apps for people who want to better understand and manage their own health, and who want to share health data with their family members or physicians. Yesterday, the first four CareKit-enhanced apps arrived.
They include apps that will help users manage diabetes, track pregnancy and menstruation, and watch over their babies' health. But the one we're most interested is Start, an app that helps you keep track of your depression and anxiety medication.
According to its developers, Start is based on research that says that if you're taking a medication that works for you, you should start seeing improvement by 6 weeks. It tracks the things that would help you identify that improvement: mood, sleep, energy, side effects, and a lot more. It also regularly checks on your progress with diagnostic surveys often used in clinical settings.
Start's developers recommend using the app when you're starting or switching to a new antidepressant or dosage because that's when you're most likely to see changes that require tracking. It also reminds you to take your meds on a schedule you set (in discreet terms), so it might be helpful even if you've been on medication for a while.
CareKit brings with it the ability for Start to closely track your medication adherence and easily share reports with your care team–even if your care team requires you fax those reports in.
This launch also means that CareKit is available as an open-source framework for developers, so we'll see more CareKit-enhanced apps in the near future. Ideally, they'll give clinicians a whole toolkit of options for better understanding and treating our mental health.