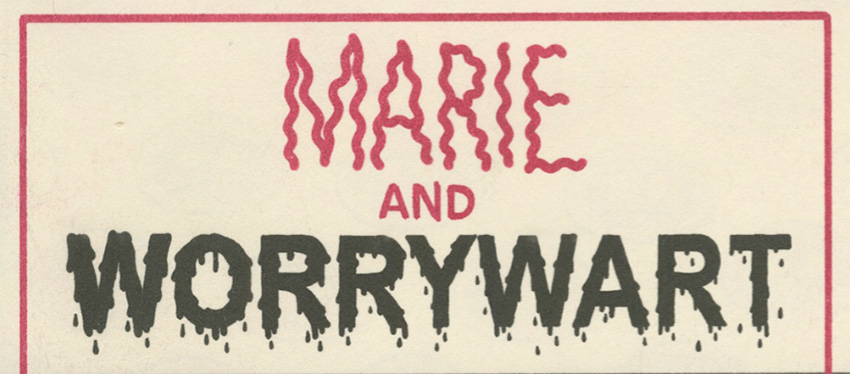 Looking for a cute comic that's all about how it feels when anxiety takes up residence in your life? Check out Marie and Worrywart.
The 32-page comic is semi-autobiographical, according to creator Jenn Woodall. Marie is an ordinary young woman just trying to live her life, work in comics, and spend time with friends. Worrywart is the personification of her anxiety, always keeping her company with well-placed reminders that she isn't good enough, isn't welcome, or isn't ready.
Woodall intersperses the comics with observations about living with OCD and resources for anxiety that have worked for her, or that might work for others.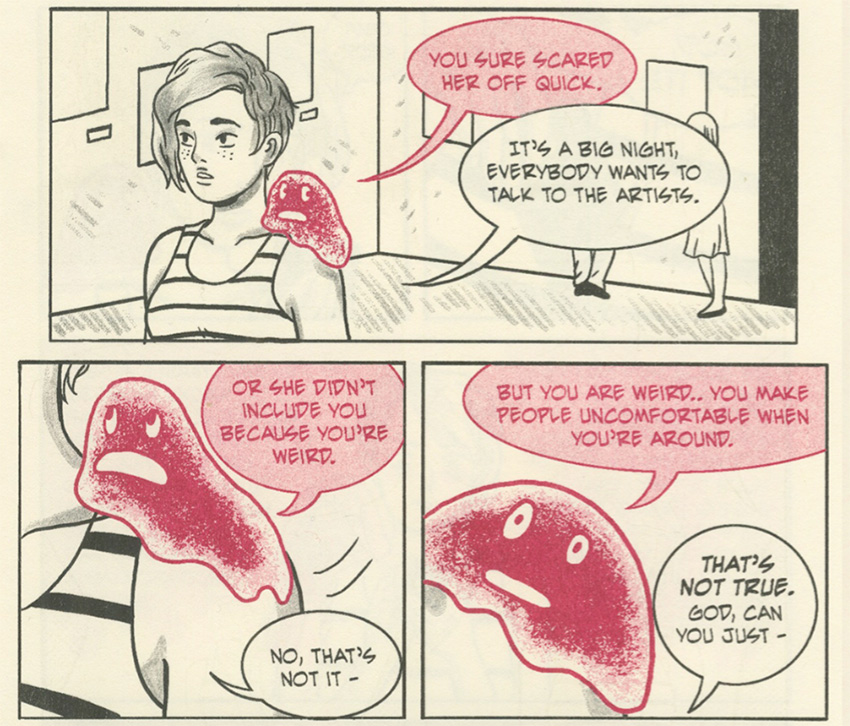 Marie and Worrywart is available as a pay-what-you-want download on Gumroad.