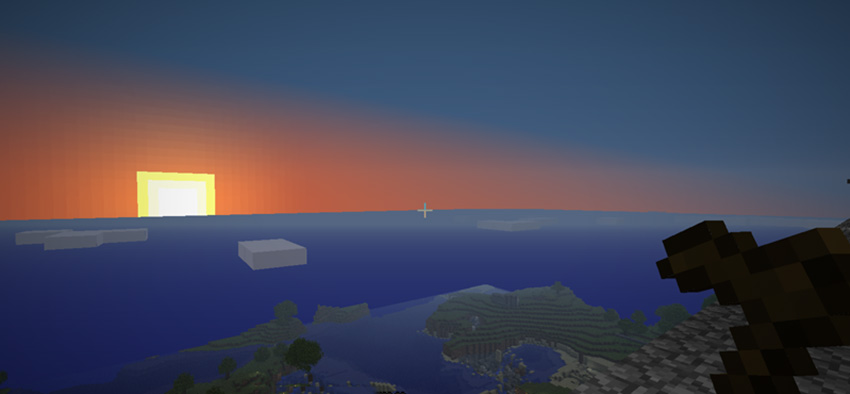 flickr photo shared by rexxgon under a Creative Commons ( BY-NC-ND ) license
Minecraft is a blank canvas for creativity, one that's loved by kids and parents alike. It's been lauded for the skills it helps children build, like problem-solving, communication, research, and persistence. Its educational potential also makes it particularly popular among parents and educators of children with autism spectrum disorder (ASD). Take this Australian school, where class time in Minecraft can be just as important as any other subject:
Aspect is the leading national provider of education, support, diagnostic assessment and other services for people on the autism spectrum. Its teachers like Craig Smith, deputy principal for Aspect Hunter School in the Hunter Valley region north of Sydney, have made Minecraft a big part of teaching classes like 3-6 Rainbow.

Minecraft gives students "a much more understandable version of the actual world," says Smith, because it presents ideas in a straightforward and visual way. Seeing the game's potential, Aspect's teaching staff began designing and testing lessons that integrated Minecraft in early 2013. They learned to play the game, sat in on each other's classes, gave feedback and improved their methods. That experience, along with their expertise in autism, helped Aspect's staff create lessons around Minecraft on subjects ranging from English and science to geography and art.

But when children with ASD want to play online outside the classroom, they're as likely to face bullying as they are to have a comfortable, fun time. That's where Autcraft comes in.
As New Scientist explains, Autcraft is an invite-only Minecraft server exclusively for children with ASD and their families. It grew from a small, personal project three years ago to a community of over 7000 members. And now, its benefits are under close scrutiny.
The server caught the eye of Kate Ringland at the University of California, Irvine. She has spent 60 hours inside this virtual world, watching how the kids play and chat to one another. Ringland sees Autcraft as not just another online community, but as a tool that helps autistic children practise social skills. She will present her work at the Human Factors in Computing conference in San Jose, California, next month.

…

Ringland observed players on Autcraft and combed through discussions on related online forums. She saw people build friendships and have fun together. She also saw kids expressing their feelings – joy over a good time in the game, and anxiety or sadness about problems in the real world. "There's a lot of reflection going on," she says. "Minecraft is supporting a lot of these social behaviours."
Autcraft's administrators take special care to keep players safe, and to make sure both the server's rules and the consequences of breaking those rules are clear and consistent. With those precautions in place, the risks of playing with others online are kept to a minimum, and everyone can have a good time. Even that isn't always enough to protect everyone, but it's a great start.