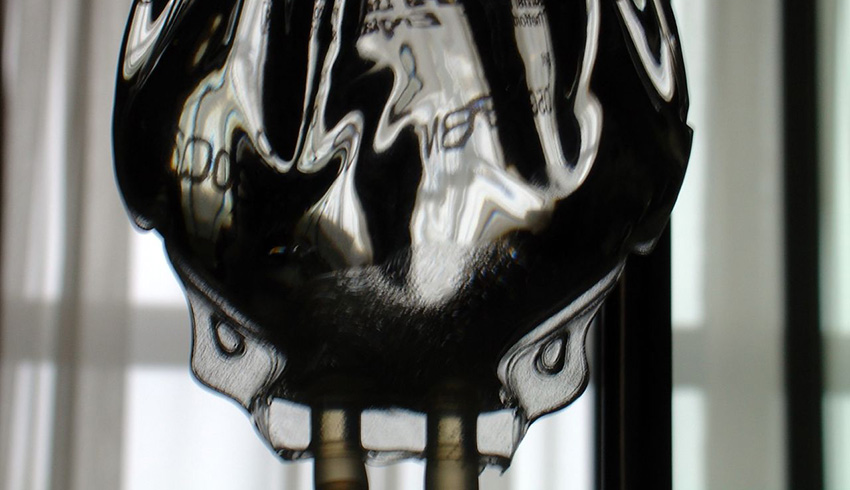 flickr photo shared by Twm™ under a Creative Commons ( BY-NC-ND ) license
Ketamine is nothing if not controversial. Because its dissociative and anesthetic properties make it popular as both a recreational drug and as a weapon for human trafficking and sexual assault, the United Nations is considering a global ban. Many countries have already aggressively restricted it, including Russia. At the same time, it is the safest, best anesthetic available in many low- and middle-income countries. Veterinarians use it extensively. It features on the World Health Organization (WHO) Essential Medicines List, and the WHO has repeatedly recommended against a ban.
The argument has grown even more complicated recently as research increasingly shows ketamine to be a potentially powerful treatment for depression.
Over the past few months, ketamine's good press has been piling up. The Washington Post hailed it as a miraculous treatment.
Experts are calling it the most significant advance in mental health in more than half a century. They point to studies showing ketamine not only produces a rapid and robust antidepressant effect; it also puts a quick end to suicidal thinking.
…
"It's not subtle," says Enrique Abreu, a Portland, Ore., anesthesiologist who began treating depressed patients with it in 2012. "It's really obvious if it's going to be effective.

"And the response rate is unbelievable. This drug is 75 percent effective, which means that three-quarters of my patients do well. Nothing in medicine has those kind of numbers."
A study from Vanderbilt University Medical Center showed that ketamine could be useful in the treatment of the traditionally complicated depression dealt with by alcoholics, though the study only explored its effects on mice. Massachusetts General Hospital recently found that ketamine treatments effectively reduced thoughts of self-harm in suicidal patients, but only 14 patients took part.
Perhaps most exciting is a recent study that found that a chemical produced when ketamine is metabolized seems to be responsible for its benefits. This means that it may be possible to create an antidepressant with ketamine's benefits and fewer of its side effects. If so, we'll probably be waiting a while – the subjects of the study in question were mice, so a considerable amount of research remains before humans are likely to see any results.
Still, as The Washington Post points out, ketamine has already been shown to work for some patients who haven't been helped by traditional treatments, and it works quickly – often within a few hours, where SSRIs can take weeks to achieve similar results.
Most of this sounds extremely exciting – and it is, for researchers. For most of us, it's still a waiting game.
The American Psychiatric Association (APA) has put together a task force to examine the drug's use as an antidepressant, and some very big questions remain. The long-term impact of ketamine treatment is still mostly unknown, and preclinical trials have shown that the drug may be neurotoxic at some doses, particularly for the developing brain. Regular use has been found to damage the bladder and urinary tract, too.
Meta-analysis of ketamine studies has shown promising results, but many of the studies have provided limited evidence. Most agree that where ketamine has been shown to help, it helps for a limited time. Regular treatments are required to maintain its benefits.
Some physicians have taken to prescribing ketamine for off-label use as an antidepressant, but others are worried about that trend.
"This is really an unusual situation in which a drug that was approved as an anesthetic is available to be prescribed by any physician," Charles Nemeroff, MD, PhD, professor and chairman, Department of Psychiatry and Behavioral Sciences, University of Miami Miller School of Medicine, told Medscape Medical News.

"And while we are used to prescribing things off label all the time — obviously, medications find other uses — to take a drug like ketamine, which is an anesthetic and a well-known drug of abuse, especially when there are no data on its long-term effectiveness or its safety, is very worrisome."
Ultimately, the research is promising – but there is much more of it to be done. Some physicians prescribe ketamine for patients who are suffering from major depression that has resisted all other common treatments, weighing the potential long-term dangers against the benefits to their patients. The APA is considering further recommendations for its use.
Beyond that, we don't know if ketamine is going to be the next mental-health miracle drug, or if we have a pile of promising headlines about a treatment that isn't nearly as widely applicable as it might sound.