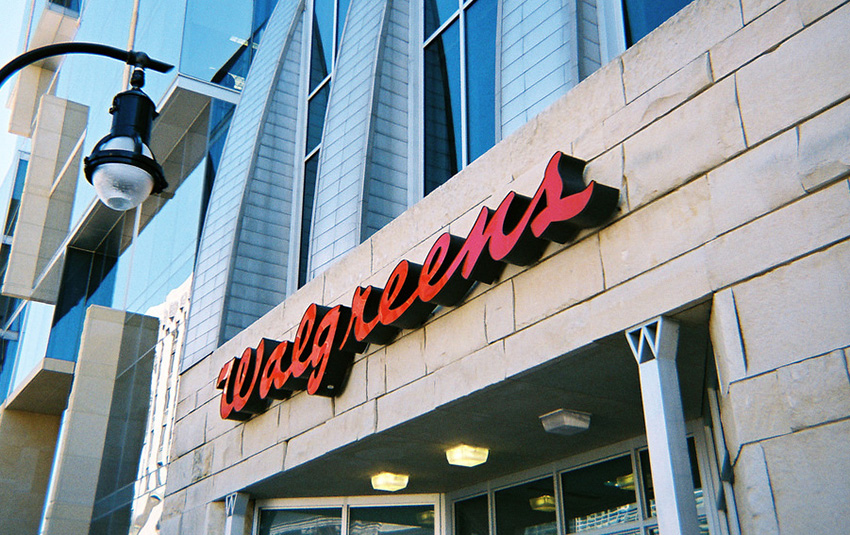 flickr photo shared by Adam Blust under a Creative Commons ( BY-NC ) license
It's an unfortunate fact that people who need mental health care don't always get it. Whether it's because of the cost, inconvenience, stigma, or even just the perception that it might be too hard to access, too many people go without diagnosis and treatment.
As part of Mental Health Month, Walgreens has just announced a comprehensive plan to get more people the help they need. The American drugstore chain has created a mental health platform that will screen people for mental health issues and offer them support from therapists and pharmacists alike.
To create its new platform, Walgreens worked with Mental Health America (MHA). MHA has a full suite of free, scientifically-backed screens for conditions that include depression, anxiety, bipolar disorder, PTSD and others, and Walgreens is now directing customers with mental health concerns to those screening tools. It's also guiding customers to use MHA's resources for finding and connecting with local mental health care providers.
The company's new online platform also includes access to Breakthrough, a service that lets customers call or video chat with licensed therapists. It's not free–consultations currently start at $60–but it's conveniently accessible from smartphones, tablets and computers.
The Walgreen's mental health portal joins the company's suite of existing online health services, which already cover things like heart health, diabetes, and pain management. It is comprehensive, but it's far from groundbreaking–it mostly offers easy access to existing services. But along with its mental health portal, Walgreens is committing to providing its pharmacists with continuing education on the topic of mental health, and providing depression and anxiety training for its healthcare clinic nurse practitioners and physician assistants.
"Walgreens is dedicated to championing everyone's right to be happy and healthy, and our commitment extends to supporting our customers and patients to both good physical and mental health," Walgreens president Alex Gourlay said in a statement. "We're proud to help meet the need for mental health resources in our communities, to encourage those who have questions or concerns to seek answers, and to work closely with other providers and partners to help more people get the support and services they need."
Together, these changes mean more screenings for mental health issues, easier access to therapy, and health care providers that better understand the mental health issues they may be helping to treat. Many of these services existed before today, but the company's efforts are still quite valuable: Walgreens is lowering the barrier and increasing the visibility of services a lot of people don't know how to access, or don't even know exist. With over 8000 locations across the U.S., it has reach that few can match.