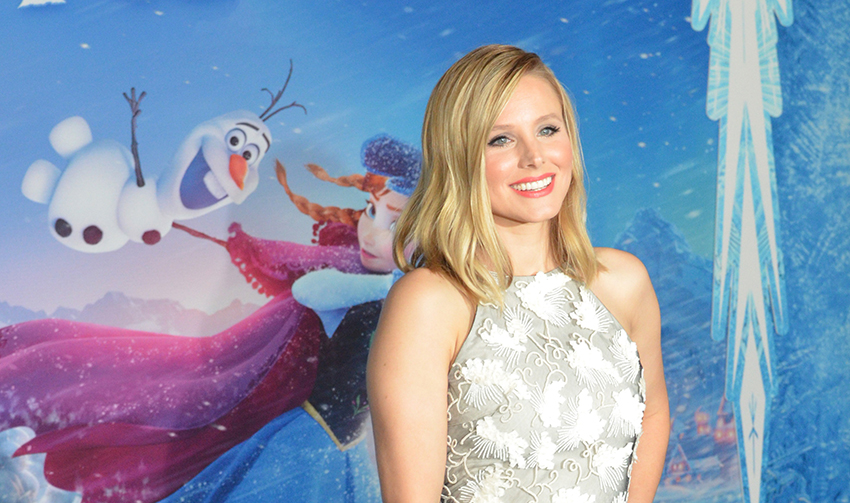 Image credit: Magicland9
Last month, Kristen Bell opened up about her struggles with mental health issues on Off Camera with Sam Jones. She spoke about her mother, who gave her an understanding of depression that allowed her to seek help without shame, and her grandmother, who was an early electroconvulsive therapy patient.
Either that was the first step in a longer journey of openness, or Bell was emboldened by the positive response to her words, because she then took the time to pen an editorial about her experiences with depression for Motto. Bell brings her trademark cheer and positivity to the subject.
Here's the thing: For me, depression is not sadness. It's not having a bad day and needing a hug. It gave me a complete and utter sense of isolation and loneliness. Its debilitation was all-consuming, and it shut down my mental circuit board. I felt worthless, like I had nothing to offer, like I was a failure. Now, after seeking help, I can see that those thoughts, of course, couldn't have been more wrong. It's important for me to be candid about this so people in a similar situation can realize that they are not worthless and that they do have something to offer. We all do.

There is such an extreme stigma about mental health issues, and I can't make heads or tails of why it exists. Anxiety and depression are impervious to accolades or achievements. Anyone can be affected, despite their level of success or their place on the food chain. In fact, there is a good chance you know someone who is struggling with it since nearly 20% of American adults face some form of mental illness in their lifetime. So why aren't we talking about it?

Mental health check-ins should be as routine as going to the doctor or the dentist. After all, I'll see the doctor if I have the sniffles. If you tell a friend that you are sick, his first response is likely, "You should get that checked out by a doctor." Yet if you tell a friend you're feeling depressed, he will be scared or reluctant to give you that same advice. You know what? I'm over it.

She wraps up with an inspiring message for anyone who feels like the stigma of mental illness is inescapable, so be sure to read the whole thing over at Motto.
[Motto]