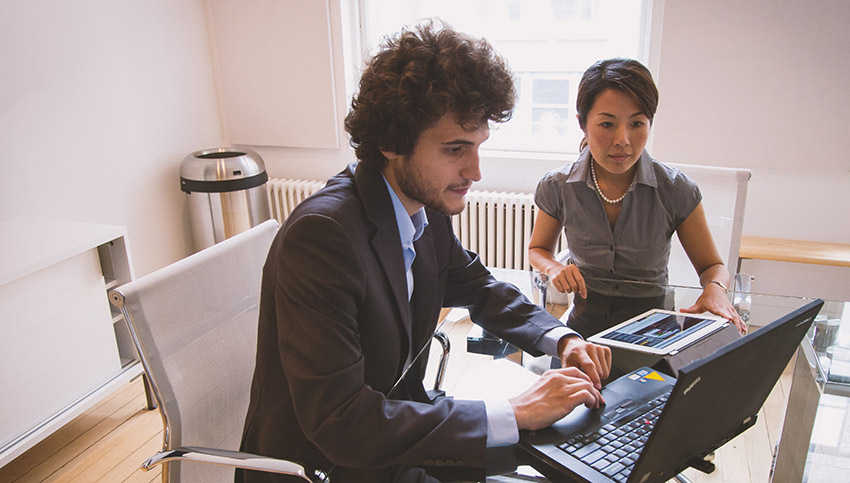 Image credit: Benjamin Child
Is your studio or small business trying to offer more mental health support to its employees? Bench, a Vancouver-based bookkeeping startup, set out to do just that. The company offered extended health insurance to its employees, and it had solid policies in place for giving people personal days off, but it wanted something else: a guide to offer its employees resources for improving and maintaining mental wellness.
Unable to find anything that would fit its needs and the needs of its 230 employees, Bench put time, research and effort into creating its own Mental Health Guide. Now it's offering that guide up as a starting point for other small businesses.
Speaking with the Vancouver Sun, Jordan Menashy, co-founder of the firm, said that Bench wants employees to be the best they can be in all areas of their lives, including mental health.
"We're a startup and we're out there really trying to do something wonderful … To pursue that we need to support and equip all of our people to be able to take that on with the same vigour they could take on a physical challenge."

"There are few aspects as important as their own mental well-being."

Bench's guide is a delightful example of the form. It offers information about mental health in the workplace, with anecdotes from Bench employees. It breaks down the kinds of things that might exacerbate mental health issues. It offers techniques, like deep breathing and meditation, that might help, along with apps that can keep people on track.
Bench already offers a lot of options for employees dealing with personal difficulties, so the guide runs through them in clear, understandable language so everyone knows exactly what those options are. Employees can refer to the guide to learn exactly what sorts of therapy their extended healthcare plan will cover, how to take personal days, and what to do if they need to consider an extended leave of absence.
The guide also places emphasis on coworkers helping each other. If an employee notices one of their "Benchmates" having a hard time of things, it gives suggestions for gently and non-judgementally offering support.
Encourage your Benchmate to take regular breaks. Even during times of emotional struggle, the work day is easier to manage when it's broken up with a walk outdoors or some timeplaying guitar. It will also make concentration easier.
Focus on small steps forward. Trying to fix every problem at once can be overwhelming and ineffective.
Help them prioritize their tasks. Offer to help them go through the task prioritization exercise described in this guide, and encourage them to bring the list to their manager.
Ask if they've considered taking a personal day. It might help if you explain the importance of taking time to recharge and get healthy.
Between that, the anecdotes, and a collection of mental wellness suggestions offered up by its employees, Bench gives a real sense that mental health issues are understood within the company, and that they won't be stigmatized. When more than half of the workers that need it don't seek out mental health support or even perceive a need for treatment, a supportive work culture could go a long way.