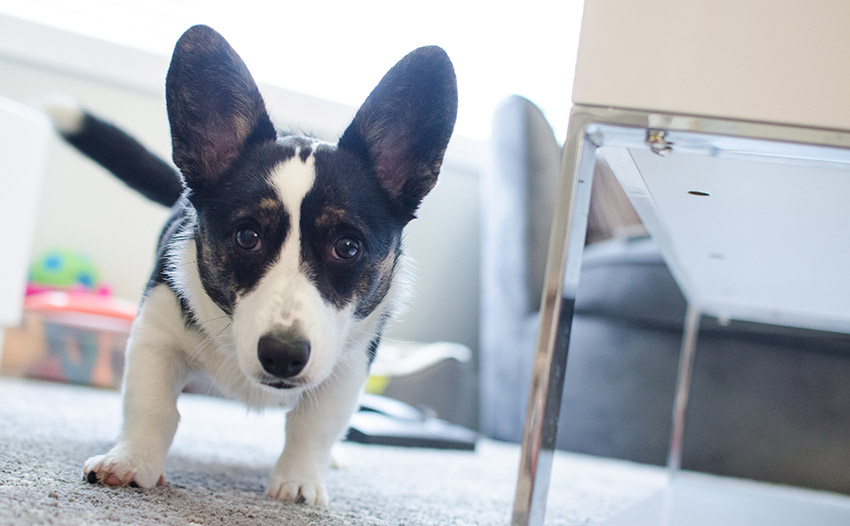 Allow me, your humble Take This website editor, to introduce Korra, my ever-serious pup, with this photo by Kevin Campbell.
Another Friday has come, and we hope the week leading up to it has been a good one! If you're still looking for weekend plans, don't forget to check out Indie Revolution Expo, where our own Suzanne Jakiw will be sharing mental wellness tips as part of the weekend-long stream.
Now onward, to some of the best mental health articles you may have missed this week.
---
"Shortly after, Sam, who is a psychologist, was hospitalised in a private psychiatric ward with mental health issues. While she was staying there, she realised that hardly anyone on the ward had received cards or flowers. The lack of support mental health patients received was heartbreaking."
It's possible you might find these cards a little too twee or saccharine. We get it. But as this Huffington Post article shows, they're also completely adorable. If, as one of the cards posits, trophies were awarded for contemplating catastrophes, most of us would probably win big.
---

"In the moments after I received my threat, I was unsure how to proceed. Part of me was absolutely certain that my troll was just that and nothing more, that some kid was trying to show off how edgy they were by evoking the scariest thing they had ever seen in the gaming community. But another part of me feared for the worst."
If you spend much time in gaming communities online, you've probably heard of swatting. But if you've ever considered it a (relatively) harmless prank, read this Unwinnable piece to consider just how traumatizing it could be.
---
"Providing offenders an opportunity to change their thinking, their lives and their place in society is in everyone's interest. It does not compromise our enforcement of the law. But it demands changes in our thinking: to see criminals as fellow human beings and to provide genuine opportunities for ex-offenders to take part in society."
Jack Bush, writing for NPR, describes the success he's had taking a novel approach to working with medium- to high-risk offenders: treatment rooted in cognitive behavioral therapy that has been shown to reduce recidivism by as much as 25 to 35 percent.
---
"The way we'd know whether the medication was working, my doctor told me, was if I didn't really notice any big changes in my feelings or my behavior. That sounded strange to me. Didn't I need a big change? After all, I'd wanted to die. Still, I was ready to try just about anything, and I trusted her. So, I took the medication as directed, and continued to see her and my therapist. At some point (I can't say exactly when), I started to feel like the world seemed a little less dark."
If you're curious about antidepressants, this Business Insider article goes into detail about one personal experience of finding the right medication.
---
"'I think there is a lot of confusion, and very little awareness surrounding these acts,' said Walser. 'People should educate themselves about the options before they ever need to use them.'"
Having a breakdown is a fear that looms large for many people coping with mental health issues — and part of that fear is the unknown. What would happen? How would it affect our lives? Our careers? But this VICE article goes a long way toward demystifying the experience.
---

"Psychological research has shown that repeated exposure to disturbing eyewitness media can come at a high emotional cost. It's called vicarious trauma: When we see high quantities of violence against other people on computer and television screens, our brains can react similarly to if we had witnessed it in real life."
In the interests of fighting for justice and police accountability, people have shared videos of the deaths of the deaths of Alton Sterling and Philando Castile widely on social media, and those are only two recent examples. There are many reasons to watch — to be informed, to see for yourself, to understand the situation — but there are also reasons not to click play, as this Vox article explains.