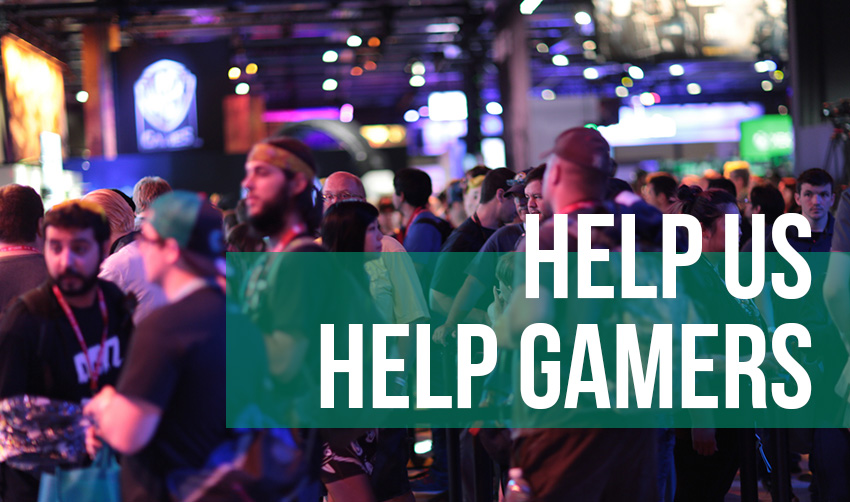 Each time we open the doors of an AFK Room, we first make sure the room quiet, welcoming, and staffed with clinicians and other volunteers who can help our visitors in their moments of need — whether they need a breather from a hectic convention or a safe place to cope with mental health issues.
We also make sure each room is well-stocked. For E3, you helped ensure that we had all the gaffers tape, nametags, sign holders and even tissues we could possibly ask for – you should have seen the smiles on our faces when the packages arrived. If you'd like to help us keep our fellow gamers calm and centered during the conventions we attend, there are a few new items that could make a big difference.
So if you'd like to chip in to make our AFK Rooms the best they can be, we welcome donations of supplies. We keep an Amazon Wish List up to date with everything we currently need to run our rooms. Anything you buy from it will be sent directly to us. If you visit via Amazon Smile and select Take This, Inc. as your charity of choice, a portion of your purchase price will also be used to support our mission. It's like two donations in one — it doesn't get much better than that.
There are other ways you can support our AFK Room program, too. We're often looking for volunteers, especially when we expand to take on new challenges in new cities. Monetary donations are always appreciated, of course. And if you've visited the room and you want to share your experience, or you want to talk about your own mental health journey, we love sharing stories of hope here on our website.
It's humbling to see how many of you believe in the Take This mission, supporting our mental health programs like the AFK Room and our work fighting mental health stigma in the video game community and beyond — so thanks to you for making sure none of us has to go alone.
Image credit: Parker Knight