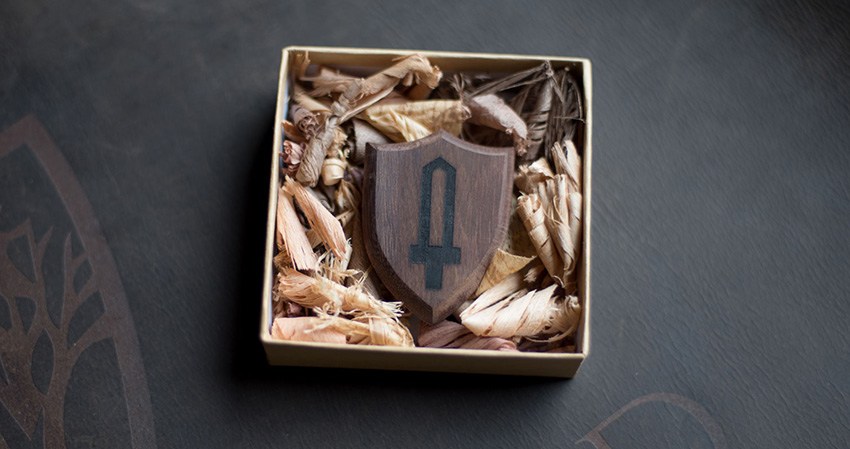 Gen Con 2016 starts on Thursday. Take This won't be there, but you can still pick up a Box of Hope thanks to our friends at Wyrmwood.
If you're planning to visit the longest-running gaming convention in the world, you'll find Wyrmwood at booth 2463 in the Exhibit Hall, near Entrepreneur's Alley. They'll also have their gorgeous selection of natural, unique gaming accessories available for sale.
If you haven't heard of the Box of Hope, here's a bit of its history:
Eric Dupuis, co-owner of Wyrmwood, reached out to our co-founder, Russ Pitts, earlier this year. Eric had recently suffered a tragic loss in his own gaming community and wanted to find a way to further support our mission.

"One of the most important decisions anyone can make is to face their mental health struggles with support," he explained. "As a child, I witnessed first hand how these struggles affect everyone in a home, not just the sufferer. From my immediate and extended family, I witnessed two paths – how things can get better with support and how the cycle of suffering continues when action is not taken."

The Box of Hope is one way to show support. In Russ's words, "Too often we see people who are suffering, or people we know in our daily lives who could use a measure of support, and we just don't know how to start that conversation. The Box of Hope can be a conversation starter. And a concrete gesture of love and support."

Each box contains one Hope Shield, crafted by Wyrmwood in one of many varieties of wood. The shields are sold in sealed boxes, so you won't know exactly what you're getting – but if you're very lucky, you'll find a legendary shield, carved from gabon ebony and finished with rare inlays. Proceeds from the Box of Hope go to supporting our mission.
If you won't be at Gen Con, we'll have Boxes of Hope available at future events. You can also buy them online through Wyrmwood while supplies last.