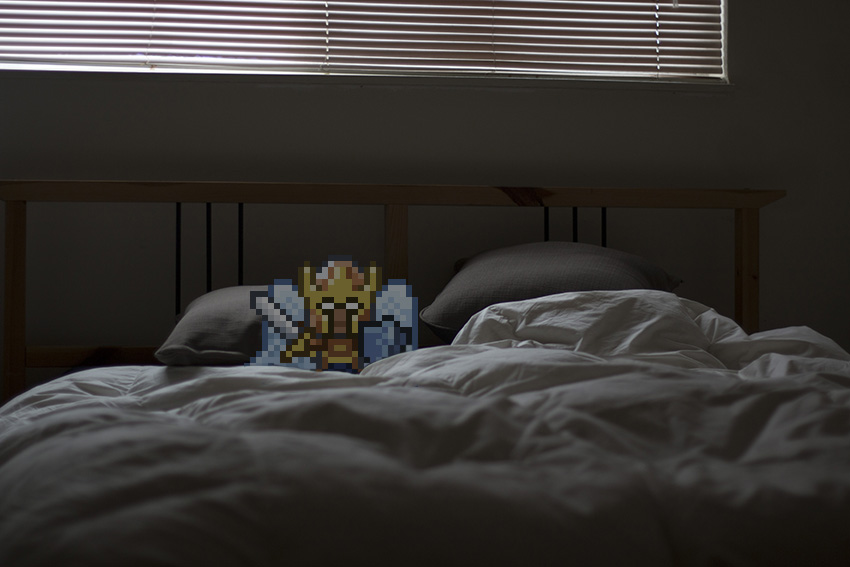 Sleep. We all need it, but most of us don't get enough of it, and that can have serious repercussions for our mental well-being. This month, let's give ourselves a better shot at feeling good by taking part in Take This's September Habitica Challenge.
This month's challenge is I Am The Night. It offers tasks that could help you reorganize your sleep hygiene to better effect — which might be particularly handy right now. With vacations winding down and school starting up, a lot of us are facing a shift in schedules, and sleep may get shuffled down the priority list. The challenge reminds us that we can't just go without.
Good sleep is essential for good physical and mental health. Too many of us go late into the night gaming and doing other hobbies, neglecting our need for quality sleep.

To participate, sign up for the challenge to add its to-dos and dailies to your list. If you complete the tasks, you'll get a piece of the mighty Take This armor set for your Habitica avatar at the end of the month, and you'll also have a chance to win gems, Habitica's premium currency. There are already almost 4000 players participating, and we hope they're all getting great nights' sleep.
Last month's challenge asked participants to turn their positive and negative emotions into characters. Check out a couple of the amazing creations that stemmed from the challenge:
One of the hardest emotions to achieve in a culture of "more." For the @habitica and @TakeThisOrg challenge! pic.twitter.com/MPh2L4IH5j

— Sarina Peterson (@SarinaSunbeam) August 16, 2016
The Second part of the @TakeThisOrg challenge on @habitica , is to create a Hero. It has to represent a strength: pic.twitter.com/YIOxb52F93

— The Hashtagonist (@TheHashtag0nist) August 12, 2016
The anxiety monster appears! I'm stocking up on arrows to take that first class a-hole down! @habitica @TakeThisOrg pic.twitter.com/87VVMjTRX3

— Wordswithoutamelody (@Wordssansmelody) August 4, 2016