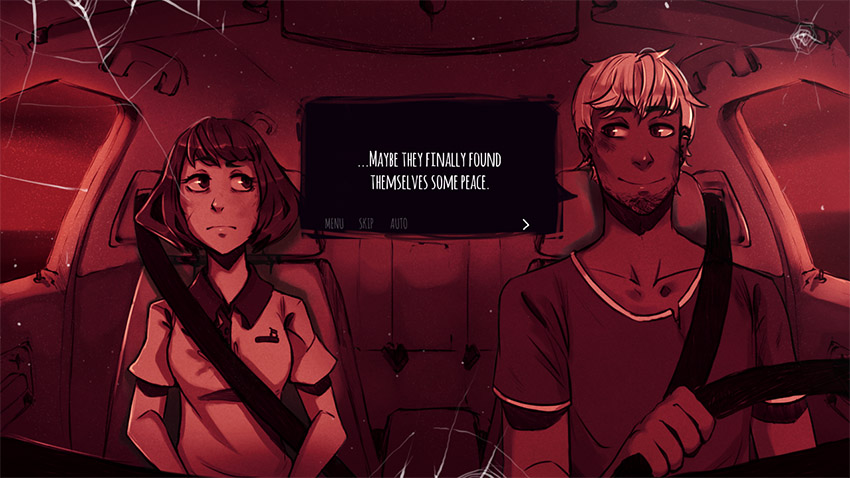 With Halloween just around the corner, we're all about spooky games — but most spooky games don't exactly fit well with our mission. Hope is healing, and there's rarely much hope to be found in horror (ham-fisted depictions of mental health issues are pretty common, though).
So how about a game about two people trying to out-drive the end of the world?
Okay, not much hope there either, but The Shadows That Run Alongside Our Car does better than you might expect with that situation. Created by Lox Rain, it's a short visual novel about two strangers trying to survive in the face of the apocalypse.
You can play as Shelby or Dustin, a young woman and man who've been brought together by virtue of surviving. Short as it is, The Shadows That Run Alongside Our Car has six different endings, and together they come to show that even when all hope seems lost, life is better when you find someone you can talk to, someone who will listen.
Taken individually, they can get pretty spooky. Perfect for the days before Halloween.
[notification type="normal"]The Shadows the Run Alongside Our Car is available for free on itch.io, with the option to name your own price to support the developers.[/notification]