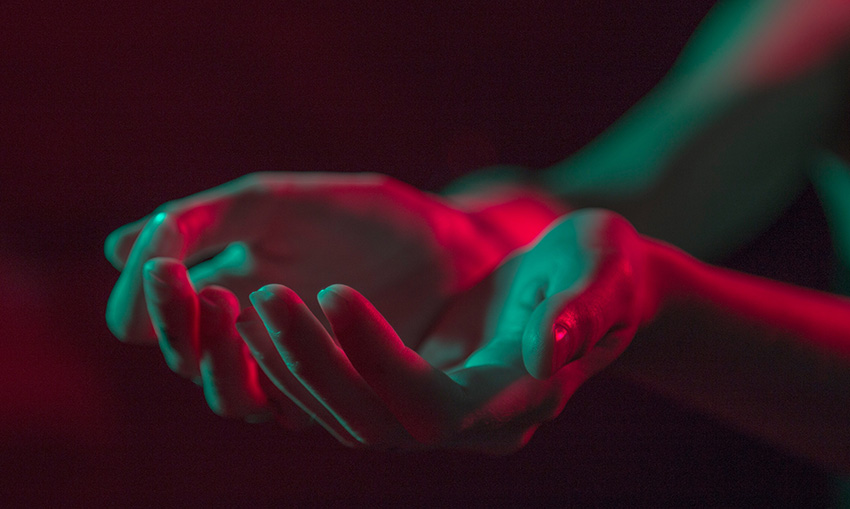 No matter your politics, the 2016 Presidential election has been a bruising, ugly event for America. I've heard from so many people that they felt marginalized, alienated, repulsed, and abused by the candidates, that it's hard to imagine anyone feeling good about how the political situation is turning out.
When we started Take This, it was in response to waves of bad, terrible, no good news about the loss of friends who were suffering. And all of them had one thing in common: They genuinely believed no one knew how they were feeling, could help them, or cared. We set out to spread a message: no matter what, you're not alone.
Today that message seems more meaningful than ever.
I don't know what the election results will mean for America, or the world, but I know a lot of us are hurting from the fight. And yet somehow we have to come to terms with the fact that we live in a country — and a world — where such polarized politics and views off humanity live side-by-side.
I wish I had some answers about how we can navigate those waters. I imagine we'll all be learning a lot about that in the weeks and years ahead. But I do know one thing: We are literally all in this together. We are not alone.
If you feel alienated by the results of this election, if you feel like these candidates failed to represent your point of view, your way of life, or your humanity, please know that there are people who feel the same as you, and we will not stop the fight.
The 2016 election may be over, but that is all that's over. The great, overwhelming journey of America and the world has been, and continues to be, toward more inclusion and sensitivity towards all different kinds of people. No one election can change that. No one president can undo it.
If this election hurt you, there might be more painful days ahead, but know that you are strong, you are surrounded by love (even if you can't see it) and this, too, shall pass.
We've put together some good resources for helping deal with election stress, if you need them. And if you know someone who is struggling, please reach out, be kind, and above all else, let them know they are not alone.
We're going to get through whatever comes together. And, together, we will build a brighter future. Even if we don't always agree. Even if it takes some time.
If you're having trouble seeing that now, please reach out for help getting through. I love you. I value you. I care about you. You are not alone. And you would be missed if you were gone.
– Russ
If you're having difficulty coping right now, there is help to be found. The National Suicide Prevention Lifeline is there for any mental health crisis, so don't hesitate to call them at 1-800-273-8255 or visit their online chat. If their lines are busy, you can find many more crisis lines where people are waiting to help here, along with international hotlines if you aren't in the U.S. If you or someone you know is in immediate danger, call 9-1-1.
If you aren't dealing with a crisis but you'd like to speak with a professional, we have some recommendations for how to get that process started. You may also want to look into services (like this one) that offer online counselling with professional therapists.
You're not alone. We're all in this together. And there is help – and hope – to be had.