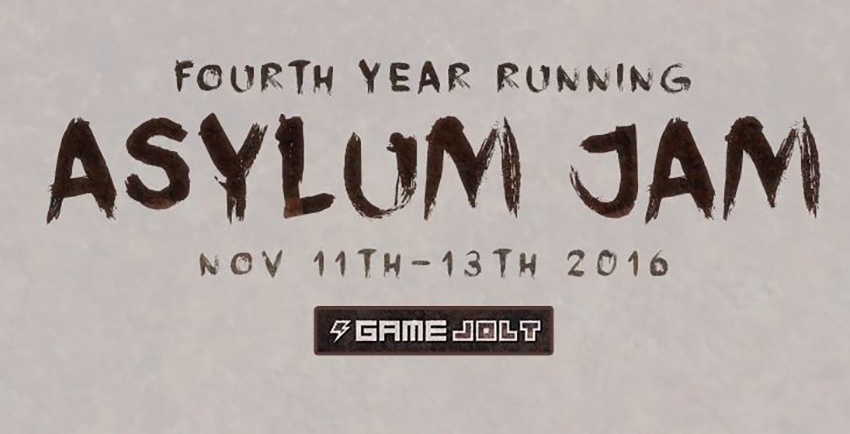 If you've been thinking about participating in Asylum Jam, the annual horror game jam that fights mental health stigma, it's time to get started — the jam is now underway.
This year's optional theme is "Escape Room," but that's just a prompt. Asylum Jam's one big rule is much more important:
1.) You should not use asylums, psychiatric institutes, medical professionals or violent/antipathic/'insane' patients as settings or triggers.

If you suddenly can't think of any horror games that weren't at least partially set in psychiatric hospitals (oh hey there, Outlast, Silent Hill: Revelation, Until Dawn and so many others), don't worry — you've got a lot to work with. Ghost stories. Lovecraftian Horror. Vampires. And while we're at it, most escape rooms, too. Skeptical? Asylum Jam has managed three years of excellent entries that met its criteria, so it's definitely doable.
There are a few other rules, beyond rule number 1 up there and the 48-hour window to work with. You can find them on the Asylum Jam page on Game Jolt, and while you're there you can also find horror game streamers who will be streaming jam content.
Take This isn't affiliated with Asylum Jam, but stigma-free gaming is something we care about so we can't wait to see what everyone makes. If you participate, tweet us to let us know about your entry. Want to see what others are up to, or find people to work with? Check out the #asylumjam2016 hashtag. And remember to have a healthy jam – having a good time is the most important part, after all.