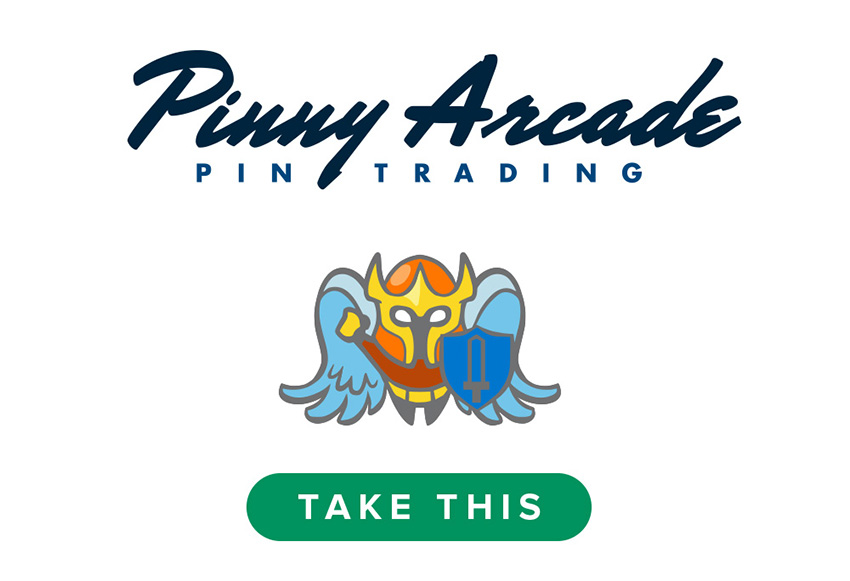 PAX Australia 2016 was already bound to be a special event for Take This — it's only the second year we've been able to bring our AFK Room program to Australian gamers, after all. But there's another reason this will be a big year: we'll be part of the Pinny Arcade collection with our brand-new Psychomancer Pin.
Isn't it a beauty?
You can find it at our table at the Diversity Hub in Room #211 at PAX Australia. It will be available for $20 AUD, which will go to help raise funds for our continued work in raising awareness about and reducing the stigma of mental health issues. Want to show the world you're a champion for mental health? Here's a way to pin that message to your bag, your lapel, or anywhere you want.
If you aren't familiar with Pinny Arcade, it's the official pin trading program of PAX. People who take part in Pin Quest often aim to collect every pin the show has to offer, and sometimes even every pin that's every been part of the program. There's absolutely no obligation to participate — once you buy your pin, its yours forever if you want it to be — but if you wear it on your lanyard during the show, people may ask to trade it for one of their pins. And once you start trading, you might not want to stop!
To join the quest, grab the list of this year's PAX Australia pins and start working on your plan to collect them all.