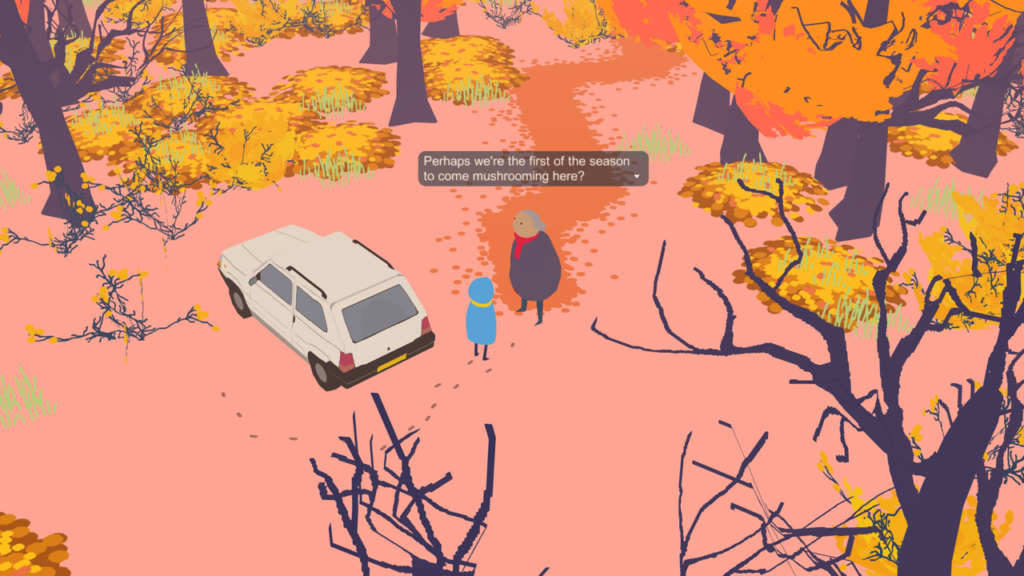 Lieve Oma is a sweet, simple game about a child out picking mushrooms with their grandmother. Its creator, Florian Veltman, decided to make it free for a few days for the sake of anyone who needs a little consolation.
Here's how Veltman describes Lieve Oma, which translates from Dutch to "Dear Grandma."
My grandmother is probably the most important person ever to me, as she provided me with the stability and care a child needs growing up. We all have or have had people helping us become a responsible and caring person, and this short narrative game is an ode to these people.
There's nothing like a short, gentle game when you need to find a bit of calm, and Lieve Oma fits that bill perfectly. It won't fix the world's problems, but it might remind you that you're not alone in them. If that sounds good, you can get it free on itch.io until Thursday.