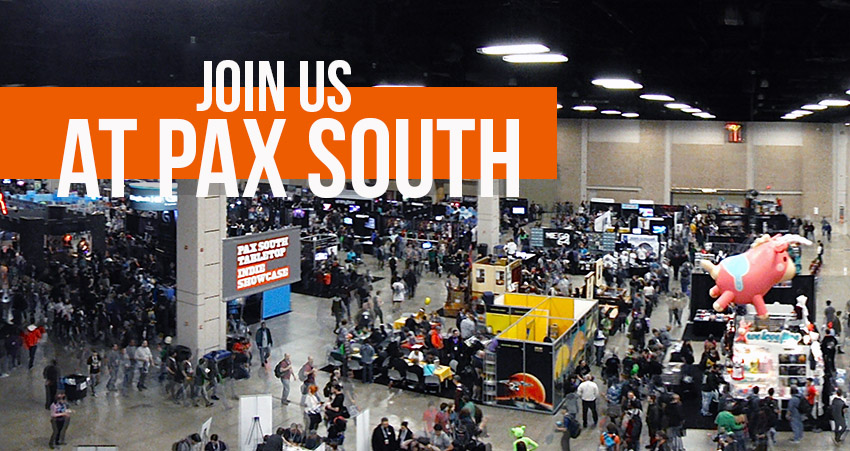 Going to PAX South, or planning to be in the San Antonio area on January 27-29? Want to meet some wonderful people and make a difference for mental health in the gaming community? We could use your help.
We're looking for more people to join our wonderful volunteers for our booth and for the AFK Room. Both are important parts of our PAX South presence. Volunteering at our booth involves things like helping visitors with their purchases and giving them information about Take This. For the AFK Room, we're particularly looking for any mental health clinicians and students who are — or want to be — involved with the gaming community.
If you're interested in volunteering for the AFK Room, please tell us a bit about yourself— and please include your name, the dates and times you're not available during PAX South (Jan. 27 – 29), degrees and licensure status. If you're interested in volunteering at our booth, please fill out the form at this link.
Either way, we truly appreciate your help. It's dangerous to go alone, after all, and we couldn't offer the support we give convention-goers without you.
---
Photo by Eric Johnson (CC BY-SA 2.0)