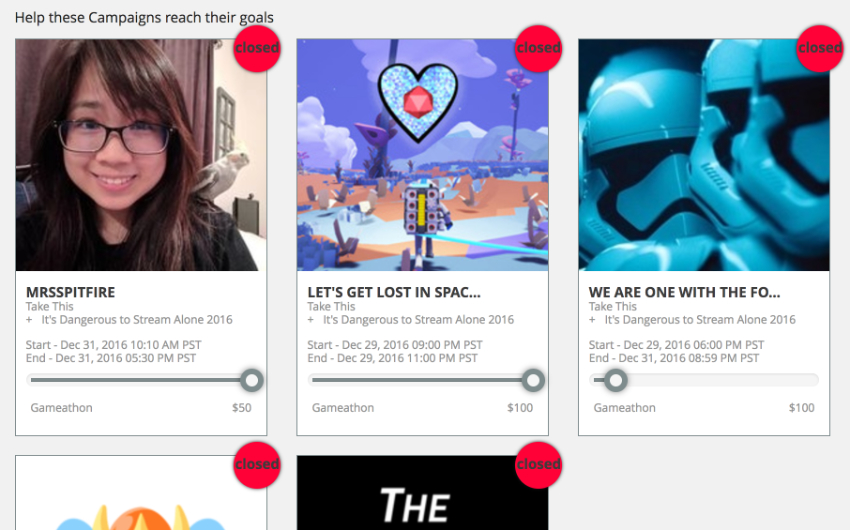 Last week, we held our annual holiday fundraiser. Today, we want to thank you for making it a success! With your help, we raised over $1,500 to support the Take This programs you know and love.
You were generous with your time and money, raising funds by streaming, spreading the word, watching the streams, and donating. It might be Dangerous to Stream Alone, but you've been here with us the whole way through.
2016 was a great year for Take This, and we have big plans for 2017. Part of that will be more streaming events — look for news of a Valentine's week event to celebrate a love of gamers here and on Twitter soon.
If you like what Take This is doing and want to support our mission, you can also stream in support of us any time you'd like by following these instructions. We always appreciate donations, too.
Your generosity allows us to bring AFK Rooms to conventions around the world, to fight stigma and raise awareness of mental health issues, and to help make our gaming communities healthier and happier. We couldn't do it without you – thank you for all your support.