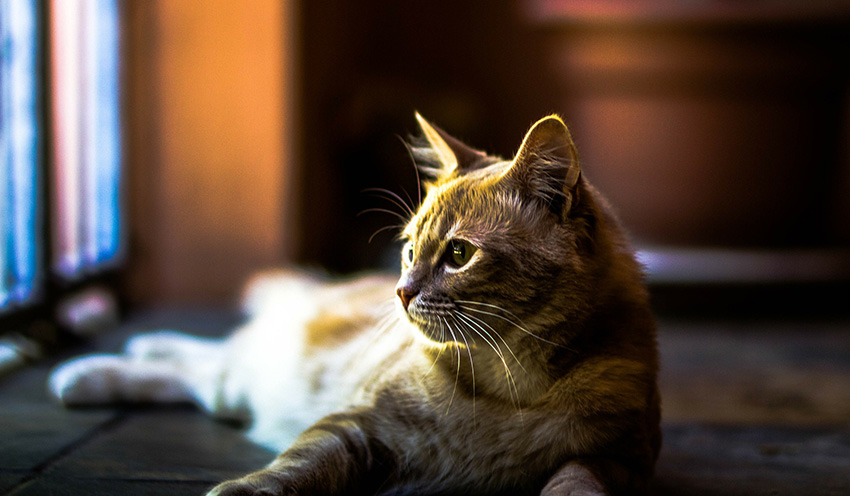 Welcome to our roundup of the best mental health and gaming articles you may have missed. This week, Unwinnable shares a new way to cope with our growing game backlogs, research tells us that drinking with PTSD may be a particularly bad combination, and there's much more, too — including a motivational kitten.
---
"Forgetfulness, perhaps, begins to take on a certain appeal, but delving into a backlog is an act against forgetfulness in more than just the accumulation of data. To focus on catching up and keeping up is to treat culture as a thing primarily to be consumed, but there's no completion state in art. There's no prize for reading all the books, watching all the films or playing all the games."
Ever feel distressed by your game backlog? If so, this Unwinnable article may be for you. If you've been looking at your backlog as a mountain to conquer, Gavin Craig's suggestions could have you treating it more like a forest to explore.
---
"It's a pertinent question because Obamacare had lots of provisions designed to make sure the mentally ill receive proper coverage. In 2016, Health and Human Services provided $94 million in grants through the Affordable Care Act for free clinics to screen and treat their patients for substance use disorders. With the potential for an ACA repeal, the long-term survival of those programs is now in question."
As the Senate voted to begin the process of repealing the Affordable Care Act this week, it's a good time to look at what its loss would mean. If you're concerned about these outcomes, you may want to contact your representatives (here's a guide to help if you're nervous).
---
"Alcohol strengthened fear-related emotional memories in mice, a recent Johns Hopkins Medicine study published in the journal Translational Psychiatry found — a revelation with potential implications for people struggling with post-traumatic stress disorder."
Whether you're self-medicating or simply enjoying a drink, you may be getting more than you bargained for by drinking with PTSD. New York Daily News has details of the study (which hasn't been repeated on humans), including some positive findings.
---
You Can Do It!
---
"People who hear voices often instill suspicion in the imaginations of those who don't, but it's more common than you'd think: Between 4 to 8 percent of the population experience what's known as "auditory verbal hallucinations." That's potentially 600 million people worldwide. And while 40 percent of us will hear voices at some point in our lives, many affected, like Waddingham, lead fulfilling, healthy lives. A common misconception, perhaps fed by the kind of "drug-crazed schizophrenic" headlines you see in the Mail, is that people who hear voices have a form of psychosis. It's one of the most common features, granted, but the majority of voice hearers aren't diagnosed with schizophrenia. For them, voice hearing is an everyday experience that isn't associated with being unwell."
Thanks to Hellblade: Senua's Sacrifice, voice hearing is getting a bit of attention in the gaming world. VICE talks to several voice hearers who share their experiences.
---
"As I play Don't Starve, I try to look at the way mental health is portrayed, if insanity can even be said to be a depiction of mental health, which I am very much on the fence about. There is an insanity meter, which suggests there is a kind of continuum, where "normal" is above, say, 75 insanity points and you hallucinate when you're down to 30. Yes, mental health does not work this way, nor does hunger, social interaction, fun, and all the other meters used in games. Human needs are often depicted in this full vs. empty, high vs. low visual iconography in games. When obsessed with Sims when I was younger, I would use the language to describe things: my hunger meter is low, etc. It was a fun way to think about human needs, it seems more ordered than the complex and chaotic way things like hunger really function. But what I eventually came to is this: there is a difference between an incoherent world, madness, and mental illness."
Not Your Mama's Gamer has an interesting reflection on madness in video games, and whether it's even intended to relate to mental health. You can find part two here.
---
And that's it for us this week. We'll be back on Monday with more great articles. Until then, take care of yourselves — and each other!