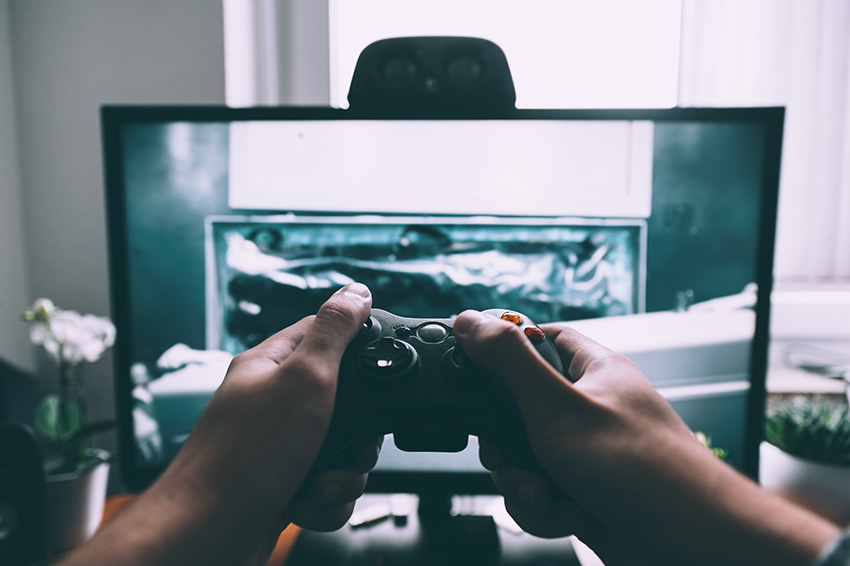 Gaming is often an escape for people.
Whether you're delving into a dragon-filled world like Skyrim or pretending to be Cristiano Ronaldo in FIFA, people like to forget about the often mundane nature of everyday life to be something or someone different.
Since I moved away from home, playing video games has always been the best way for me to escape from day-to-day life and socialise with my brother and my friends back home. I mean, why call or Skype my brother when I can mow him down with a fighter jet in GTA V? Sorry, Mikey.
But, last year, video games were involved in one of the scariest moments of my life. Due to several different reasons, I had serious heart palpitations caused by an anxiety attack.
It happened during a late night game of Rocket League with my brother. Which, unfortunately, put me off the game for such a long time because I was worried it would happen again. It wasn't just Rocket League though, I stayed away from my Xbox for well over a month due to fear.
Fast forward a few months and after a tough battle I am so much happier and playing video games more than ever! And, thanks in part to the Headspace app, (which I can't recommend enough) I no longer have a destructive relationship with anxiety.
As I mentioned, a lot of that is down to Headspace, but, a large amount can also be attributed to gaming.
Escaping into a virtual world has been so important for me in getting back to being the person I was before the 'incident'.
Assassin's Creed II was my game of choice for a long time. Because I've played through it so many times there was a real comforting sense of familiarity, but there is also something so romantic and beautiful about the serene Renaissance setting – despite the multiple assassinations…
It wasn't just gaming that helped me through, though. YouTube was often my go-to place in moments of severe anxiousness.
YouTube was the place. Destination? Outside Xbox and Outside Xtra.
I found something so incredibly relaxing about settling down and watching videos from both channels. From Let's Plays to Show of the Weekend, every single video put a huge smile on my face, without fail, and made all of those destructive thoughts bouncing around my head simply fade away.
After a long day at work, first thing in the morning on a weekend, or last thing at night, the videos really helped prevent me from becoming a victim of my own mind.
My advice? Never ignore your own feelings. You know yourself better than anyone. Quite simply, indulge in what you love. If gaming is your passion, do it. Buy that game, write that blog, make that video. If you do indulge in what you love, your mind will thank you for it.
Mine certainly did. I used to dread coming home from work because my mind, which had been distracted all day, was suddenly allowed to roam free. Re-discovering video games and watching OxBox videos really helped take my incredibly unhealthy mind and whip it back into shape.
You may think you're just making videos, but you're not, you're making A LOT of people smile. Every. Single. Day.
[notification type="normal"]Article by Aaron Rook, 25, Press Officer for Williams Martini Racing. Originally posted on Kerplunk18 and republished with permission.[/notification]