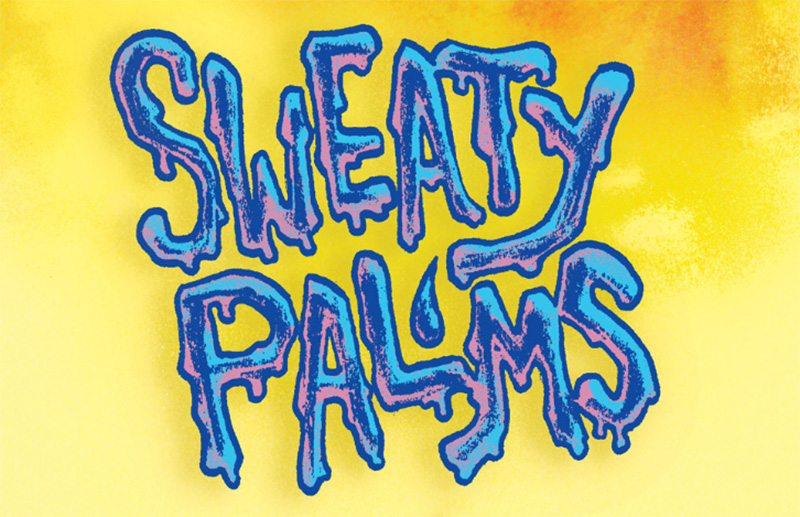 If you're a comic creator who has dealt with anxiety disorders in your daily life, here's a great opportunity to tell your story: Sweaty Palms Vol. 2 is now accepting pitches for three to twelve-page autobiographical comics about anxiety.
According to its editors, the goal of the comic anthology is to "raise awareness of mental illness while providing a safe space for contributors to express themselves." They welcome comics of all styles, tones and experience levels — full comics are preferred, but other illustrated storytelling formats are welcome. No teams, though. Single creators only, to hold true to the autobiographical nature of the anthology.
Interested? Its editors say it's a paying gig, assuming their second Kickstarter succeeds. You can find all the details at the project's website.
Last summer, we brought you news of the first volume, Sweaty Palms: The Anthology About Anxiety. At the time, it was nearly funded on Kickstarter.
Sweaty Palms collects the autobiographical stories of 50 incredible cartoonists to present a rare and intimate look at life with anxiety. Whether we are battling with the crippling fear of failure, going through the harrowing process of finding the right medication, or looking to escape a ringing telephone, these comics remind us that we are not alone.

The comic anthology was funded successfully. Since then, it's been produced, sent out to backers and put up for sale. If you'd like to check it out, you can buy a digital copy at the Sweaty Palms Shop, which also has a limited number of physical copies available for U.S. shipping addresses.
For a taste of the content, the Sweaty Palms tumblr shares comics from the creators included in the anthology along with other comics about anxiety.