The finish line is just ahead of us: this campaign is ending in less than a day. And we're going into it with some huge news.
PAX South Unlocked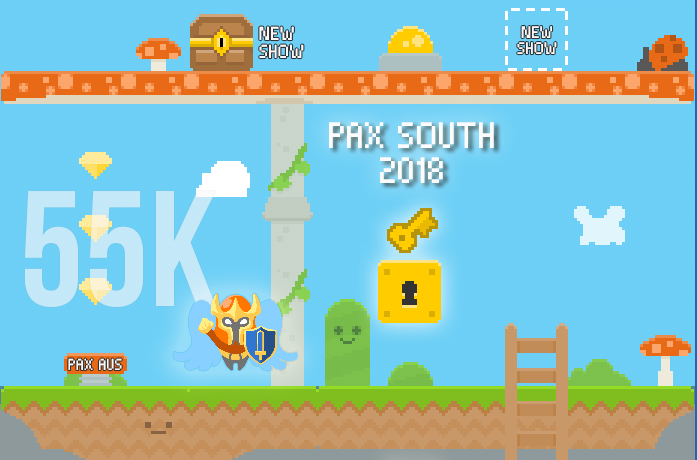 You've done something wonderful, friends: You've made sure Take This will be able to bring the life-saving AFK Room program to PAX South 2018. The program will live through the year thanks to your efforts. That's amazing!
We still have further to go, though. We've updated the Kickstarter with our full stretch goal image so you can see the full scope of our ambition for the AFK Room program, and how far we still have left to go to expand to just six new shows this year. We will keep raising funds even after this campaign, but there's no comparison to the excitement and platform of a Kickstarter. If you have anything to spare, we could sure use your help now!
Take Everything Backers
As a special thank you for your support, everyone who backs this Kickstarter at the Take Everything tier will receive an original Box of Hope from Wyrmwood with their other rewards.
For those of you keeping track, that means the Take Everything tier now includes a veritable mountain of Take This swag:
Psychomancer Plush
Box of Hope
Take This Psychomancer Pinny Arcade Pin
Take This AFK Sticker
Unreleased AFK Pinny Arcade Pin designed by Gabe!
Take This Tote Bag
And, like every tier, it includes the intangible benefit of helping to bring life-saving AFK Rooms to move conventions. In the fight for a healthier, happier world, that's no small thing.
Add-Ons and Plushies
A few days ago, we mentioned that we weren't going to be able to do add-ons. We're thrilled to report that the situation has changed and add-ons are now possible.
Right now, that means you can increase your pledge by $60 over your tier of choice to add a Psychomancer plush to your rewards. For example, if you chose the $100 "Avatar of Hope" tier, pledging $160 would mean you'd not only get the limited edition Shield of Tranquility available with that tier, you'd also get an adorable Psychomancer plush.
After the campaign ends, we'll also look at making other rewards available as add-ons, depending on availability and logistical considerations. If you really hope to get a specific combination of rewards that isn't currently available through the Kickstarter, back at the tier you want the most right now, and later you may be able to add the rest.
Shield of Tranquility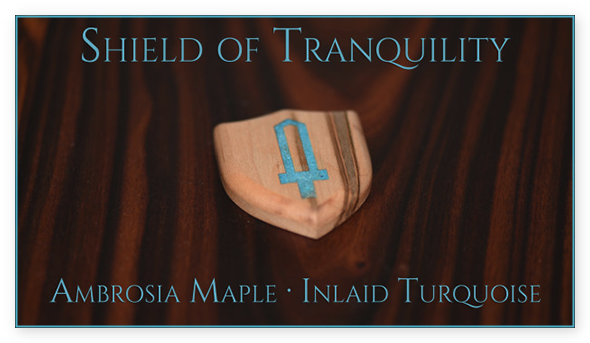 Have your heart set on the absolutely gorgeous ambrosia maple and turquoise Shield of Tranquility designed by our friends at Wyrmwood? If so, then now is the time to pledge. A very limited number are being made, and we're running out. We have only a few dozen left. We don't expect them to be available as an add-on after the campaign. If they are, they won't last long.
BackerKit
The reason we're now able to offer add-ons is because our new friends at BackerKit have stepped in to help us manage our surveys and organize reward logistics. They are that rarest of entities: a Kickstarter campaign management company with a heart for non-profits and the work done by them. Backerkit is founded by folks who are members of our community and understand the value of what Take This does, and they have offered to help us for free.
We are so thankful and happy to be working with them.
If you haven't used BackerKit for other crowdfunding campaigns, don't worry – it's a simple process, and we'll give you all the details you need when the time comes. Their wizardy will make it much easier for us to get your shipping information and get those rewards to you.
Our Thanks
It's been a long journey to get to these last few hours of the campaign, and having you here with us makes it all the more worthwhile. So many of you believe in our programs and are standing up to fight mental health stigma, to help create understanding and support in our community, and that's what keeps us going every day.
Thank you for your support, and for helping spread the word of the AFK Room program and this campaign. We have one more day to bring this thing home as a spectacular success — let's make it a great one!