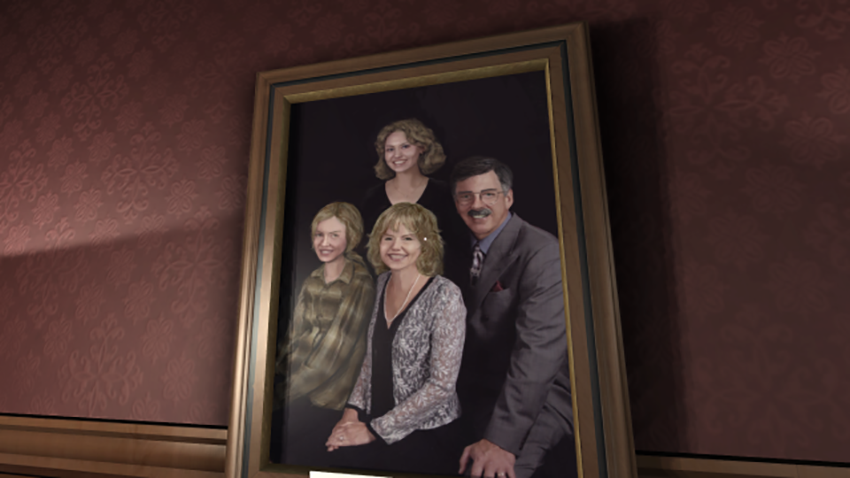 Summer Games Done Quick has begun, but there's a glaring exception on its speedrunning schedule: Gone Home.
No? Nothing appealing about slamming through an emotional, narrative-focused game in 2 minutes or less?
In our latest for Geek & Sundry, author Daniel Wendler argues that the way we relate to other people is often an awful lot like speedrunning Gone Home. In our hurry to get through interactions, we miss out on all the good stuff.
A friendship should be like playing Gone Home. Gone Home is a game of exploration, where your curiosity is gradually rewarded by learning more and more about your lost family. The more time you spend looking for clues, the more you'll discover.

Friendship is a game of exploration too. If your friends see that you want to get to know them, they'll start to open up to you. The more you show a genuine interest in them, the more they'll share.

Ask them how they're doing, and they'll tell you. Show interest in their past and they'll tell you stories. Earn their trust and they'll share their deep fears and dreams. Give it time, and they'll start showing genuine interest in you, too.

But you have to ask. You have to show interest. You have to let them know that you care.

And most people don't. Most people "speedrun" their conversations.

Wendler offers ways to identify speedrun exchanges, and strategies for slowing down to get the most out of every encounter. Check out the full article at Geek & Sundry to learn more.