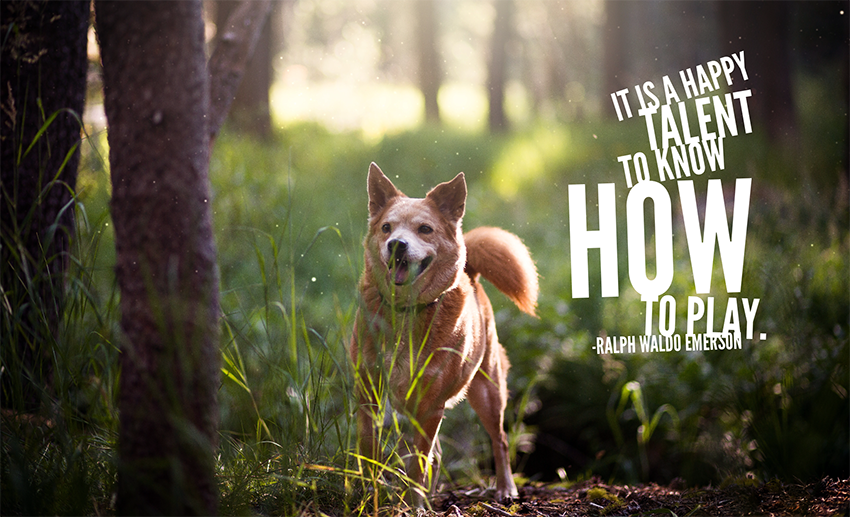 Welcome to our roundup of the best mental health and gaming articles you've missed. This weeks brings us some truly excellent writing on mental health and the emotional impact of games, including fantastic pieces from sociologist Katherine Cross and game journalist Ben Kuchera.
---
"That's right. Picking up that new copy of Crash Bandicoot just may save civilization. Primatologists who study bonobos, one of our closest living ancestors (unless you're like me and believe we came the from the sea not from apes) have found incredible things in this playful society. It's believed that play is the reason their society is significantly less violence and more equal than that of their sister species the chimpanzee, who are 'well known for their aggression.'"
Making time to play isn't a problem for most people who love games, but feeling good about it is a whole other kettle of fish. Here, Not Your Mama's Gamer makes a solid argument that we should place a higher value on our play.
---
"While the player might become overly ambitious and plant enough crops that watering them all completely exhausts the stamina bar (not that I have ever done this, of course!), the only punishment for abandoning the project is losing the gold put into the seeds that die. Unlike real life, running completely out of money does not mean losing the farm; it just means that the player needs to fish or forage to get their hands on enough for some new potato seeds. The player does not need to eat, though it does help get more work done. Opportunity is abundant in Stardew Valley, and taking a mental health day to walk through the woods is always an option."
I have to admit, I haven't played Stardew Valley yet — still waiting to have time to let it take over my life. Checkpoint explains why so many players find it helpful for their mental health (though some folks do find its time demands stressful).
---
[font_text link="" icon="star" color="dark" size="small" border="off" spin="off"]Content warning: Discussion of trauma and sexual assault.[/font_text]
"Implied to be the effect of PTSD, The "Light" first came to Renée as the result of a car accident; the last moments of the car's headlights mercilessly driving headlong at her. It became the metaphor of her terror. Her fears were The Light, her pain was The Light. But most of all, social stigma was The Light; being mocked by her peers, being judged by parents, church, and community were The Light. The Light could be dispelled by only one thing: genuine love and friendship outside the confines of power and obligation—particularly from feminine figures."
At First Person Scholar, Katherine Cross takes an in-depth look at Town of Light's handling of mental health, sexual abuse and gender politics.
---
"In a study published Monday in the Journal of Neuroscience, 128 young adults were tested for mental performance after playing either Lumosity brain-training games or regular video games for 10 weeks. Researchers saw no evidence that commercial brain-training leads to improvements in memory, decision-making, sustained attention or ability to switch between mental tasks."
One more strike against traditional brain training games as a study shows, once again, that the benefits you might expect just aren't there. The Washington Post has more.
---
[font_text link="" icon="star" color="dark" size="small" border="off" spin="off"]Content warning: alcohol use.[/font_text]
"The games weren't bringing me joy; they were just ghosts trapped inside jewel cases. The collection was a weight I was dragging from house to house, and opening a bin only to find boxed NES games always felt like metal poured into my gut. These games made me picture a young woman wanting to hug me when I was hurting, then deciding not to. The games were bottles of expensive, and then cheap, scotch in the garbage, double-bagged so the neighbors wouldn't see how bad it was getting."
Over at Polygon, Ben Kuchera opens up about the video game habits and physical things that stuck around to remind him of past trauma for much too long, and the closure that comes with saying goodbye.
---
"Recovery coaches and peer mentors – known in Alcoholics Anonymous as "sponsors" — have for decades helped people who are addicted to alcohol or drugs. Now, peer support for people who have serious mental illness is becoming more common, too. Particularly in places like Texas, where mental health professionals are in short supply, paid peer counselors are filling a gap."
NPR spotlights an initiative that's growing in popularity — peer counselors who've experienced mental health issues themselves.
---
Farewell for now, and we'll be right back here with more for you on Monday. In the meantime, know anyone heading to PAX West or living in St. Louis? We could use a few new faces among our wonderful volunteers. And with that, we're off. Remember, take care of yourselves — and each other.